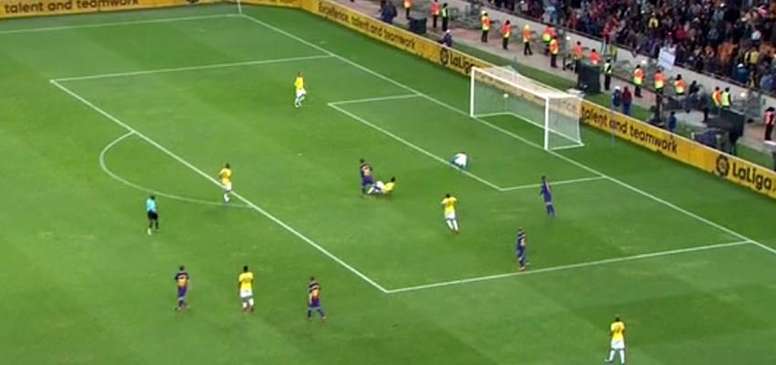 Paco Alcacer laid the third on a plate for Andre Gomes
Ernersto Valverde's men pressed the hosts inside their own 18-yard box and were rewarded for their efforts as Paco Alcacer snuck in on the blind side to intercept a pass intended for the goalkeeper.
The forward laid the ball back, allowing Gomes to place an effort into the far corner first time and put Barca on the verge of a comfortable victory.
For all the Sundowns looked tidy in parts, it was errors such as this one and the ability to punish them which ultimately separated the sides.
16 May 2018