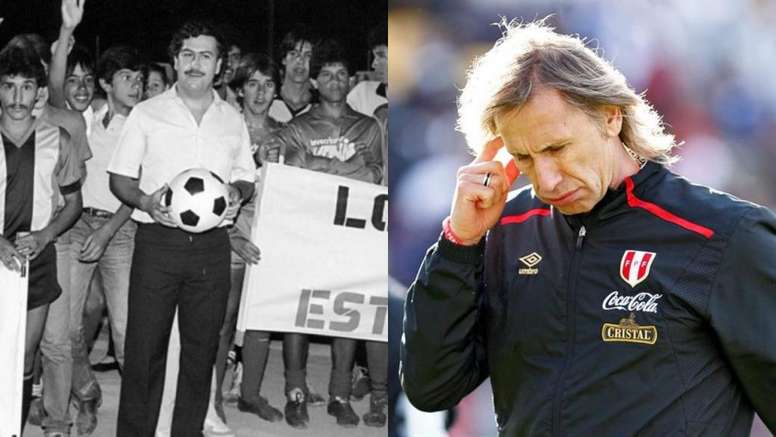 'Pablo Escobar considered having Gareca killed'
Escobar's passion for football comes as no surprise, with the former leader of the Medellín drug cartel having been a vocal fan of the beautiful game, spending much of his ill-gotten gains on improving the sport in Colombia.
Given his base of operations, Escobar gained a particular affinity for Independiente de Medellín.
With the Medellín cartel's main rivalry coming from Cali, there was more than a bit of bad blood between the two as a spate of violence and bloodshed spread throughout Colombia.
Hospitals, schools, pharmacies, nothing was off limits as the two sides engaged in a no-holds-barred battle for control of the country's drug trade.
Now, some 25 years after Escobar's death, fresh stories continue to emerge about that period, with some causing more than a few raised eyebrows.
'Popeye' famous for being one of Escobar's most prolific 'Sicarios', gave an interview with 'Diario Popular' in Peru, during which he revealed that current 'Incas' boss Gareca was one of his targets during the Argentine's time representing América de Cali.
"Ricardo Gareca was always in Pablo Escobar's sights," the hitman revealed in no uncertain terms. "However, they never got to him. Pablo's love of football saved him, because planting a car bomb to target him and other Cali players was considered."
Meanwhile, 'Popeye' also gave more shocking examples of the violence waged by Escobar. "He kidknapped Cali players to hand them over to the Rodríguez brothers and when they didn't cooperate they killed Pedro enrique Sarmiento's family, who currently works as a commentator for 'Gol Caracol'".