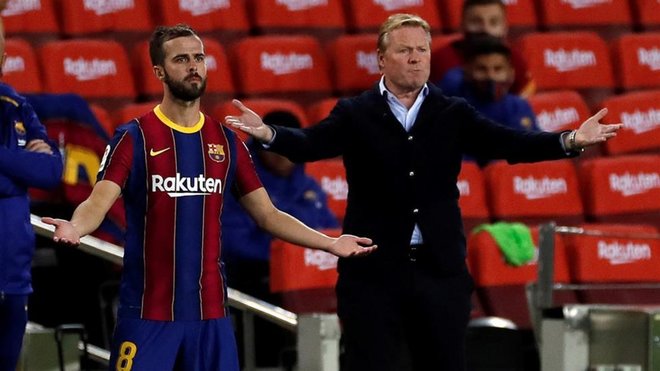 "Our young players are more than just mere talent"
In a team where two footballers like Ansu Fati and Pedri are starters, the older players value their contribution at such a young age, as Pjanic did for 'Sky Sport'.
"The youngsters we have here are more than just talent. They have something else. They're in the team because they deserve it," said the midfielder, who started alongside De Jong against Juventus on Tuesday.
"Pedri has done very well and Ansu has great quality. They are kids who are growing up a lot," he added.
This Wednesday's match between Barva and the 'Vecchia Signora' was one of the best matches of the 'Koeman era' for the club, something that the Bosnian also valued. "It was a great match for us and this gives us confidence," he said.
"We played against a great opponent, we must continue like this. We want to finish first in the group and push ourselves forward in the league," he concluded.