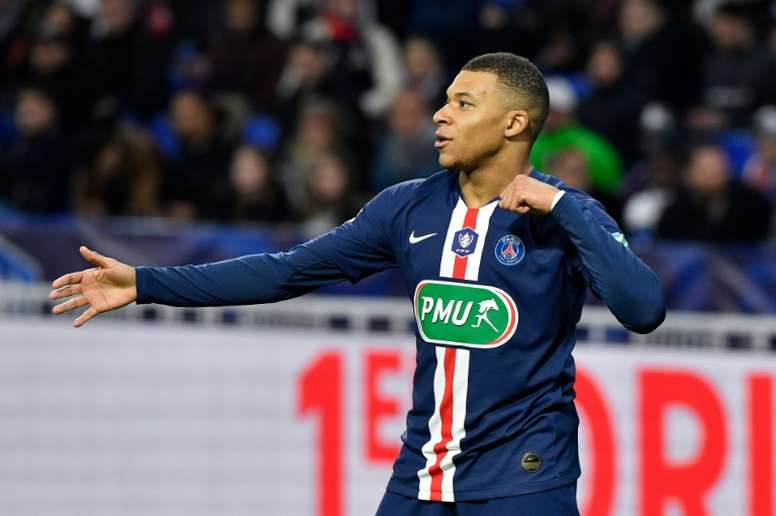 Other hint for Madrid from an Mbappé who prefers the Champions League to the Ballon d'Or
Florentino Pérez's big desire is doing his part to one day play at the Santiago Bernabéu. His new complicit gesture took place in an interview he gave to the 'Daily Mirror' and in which he referred to quite a few issues.
Asked about his role models in the world of football, he stressed two historic references in the history of the club. "First was Zidane for everything he achieved with the national team – and then it was Ronaldo. He has won so much and still continues to be a winner even after so much success. They have both left their mark in the history of the game – and I want to leave my own chapter in the history books", the PSG forward said.
He also made clear that his ambitions have to do with collective issues, not individual ones: "Next season we have the European Championship and that will be our ambition to be victorious there. It is a big ambition of mine to win the European Cup and to be a part of PSG winning their first European Cup would be very special".
For that reason, he made clear that the Ballon d'Or isn't any personal obsession of his. "It would be nice to win – but it is not something that keeps me awake at night. I don't think I have to win it next season or the season after – there is no time limit I have put on it. Always I will put PSG and the national team as my priority – then if personal honours come from my performances then it is a bonus".
Mbappé also declared his admiration for Liverpool. "This season Liverpool have been a machine in the Premier League. They have made winning look easy – but the truth is that is never easy. To be as ruthless as they have been would come from having a very good manager and lots of hard work in training. Performances, like they have been having, don't just happen".