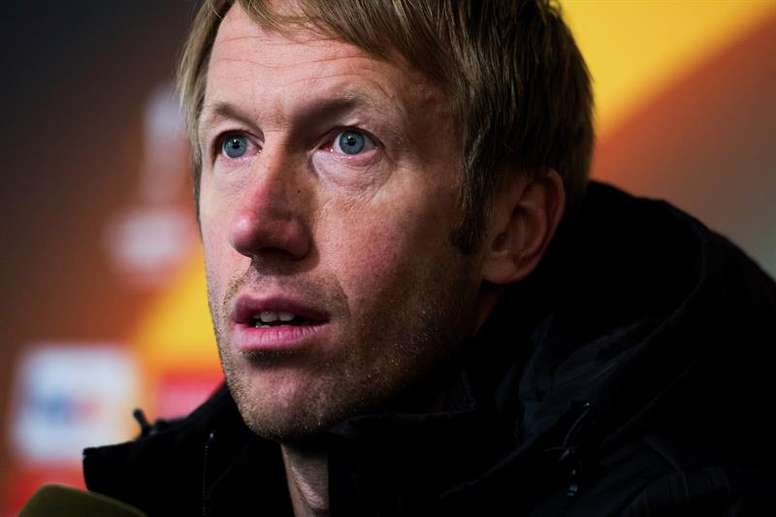 Ostersunds boss Graham Potter confirms Swansea talks
Speaking following the weekend's 2-0 win over Hacken, the 43-year-old confirmed that club chairman Daniel Kindberg had given him permission to talk to the stricken 'Swans', but insisted that a deal was not on the brink of being agreed quite yet.
"I have to talk to them [Swansea] a little more," Potter explained.
"Obviously it's a big challenge to take the club back to the Premier League and give them an identity, so it's clear that it's interesting, but there's still a long way to go.
"We've been doing well for the club for a long time, so I'm proud of it, but I'm still Ostersunds coach."
Despite the interest though, Kindberg is not giving up hope of convincing the Englishman to stay with the club.
"He (Swansea chairman Huw Jenkins) asked me if he could speak to Graham and make his case - and I have given permission," Kindberg said.
"This does not mean Graham leaves, we are not there.
"I will always allow anyone to talk to him, we have confidence in Ostersund.
"It's quite simple. Graham and I have been working together for a long time and have always been sincere with each other."
Despite Kindberg's comments, it is understood to be likely that Potter makes the move to South Wales later this week, where he will be joined by assistant Billy Reid and scout Kyle Macauley.
Reports also claim that Potter could also look to take striker Saman Ghoddos and midfielder Ken Sema with him to Swansea.