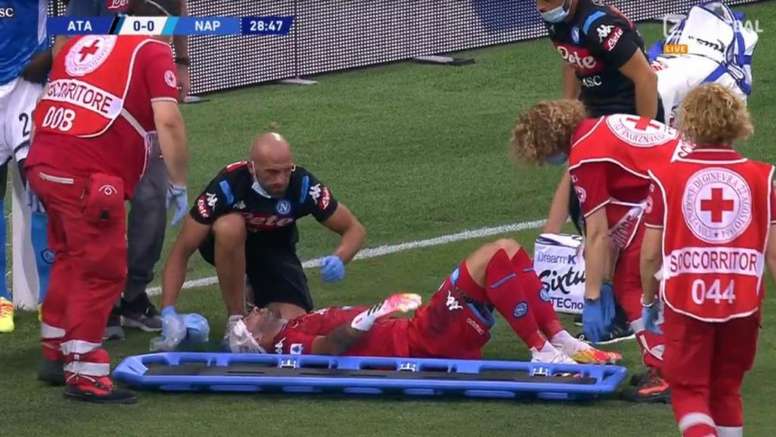 Ospina taken off on a stretcher with a head injury again!
David Ospina suffered a serious injury at Atalanta. The Napoli goalkeeper got caught on the header by Caldara. It was accidental, but the goalkeeper had to go off on a stretcher.
The keeper was caught hard by the Atalanta man's knee and from point blank range. In fact, he was down on the field of play for several minutes.
The goalkeeper seemed to be unconscious for several minutes and at times, the cameras cut away from the keeper. When he went off on the stretcher, his eyes were open although he was badly injured,.
The collision drew blood from Ospina who had to be replaced by Meret after 28 minutes.
It is not the first time this has happened to the Colombian shot stopper. Back in March, he was taken to hospital after being caught by Pussetto versus Udinese.