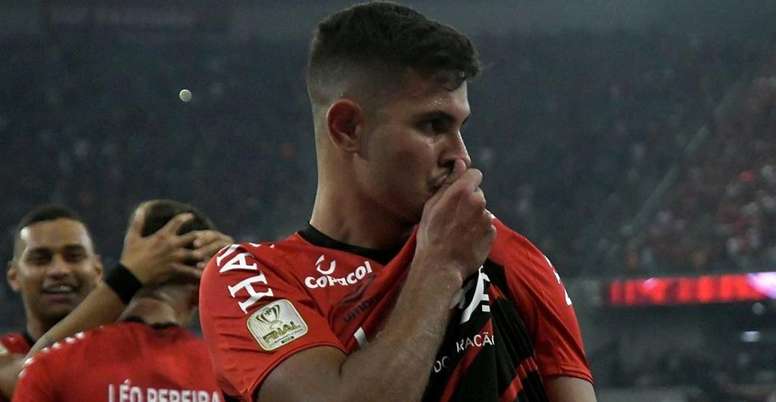 One on one between Arsenal and Benfica for Bruno Guimaraes
It is clear that Bruno Guimaraes' future is in Europe. The Athletico Paranaense player will leave in the next few months and although everything pointed to his next destination being Atlético Madrid, this is now not so sure.
According to 'Mundo Deportivo', the preferential option that Atlético had over the player has expired. And amidst that, Benfica is the team that has moved fastest to try and sign the midfielder.
The Portuguese outfit made a 20 million euro offer for the player, although the deal isn't done yet and Arsenal have joined the race.
'Goal' and 'Globo Esporte' state that the Gunners will do everything to sign Bruno Guimaraes. Athletico Paranaense are asking for between 25 and 30 million for the player who has played 35 official matches for the Brazilian outfit this season.
In this situation, the fight for Guimaraes is a one-on-one between Benfica and Arsenal, who are also moving to sign Kurzawa from PSG in this market.