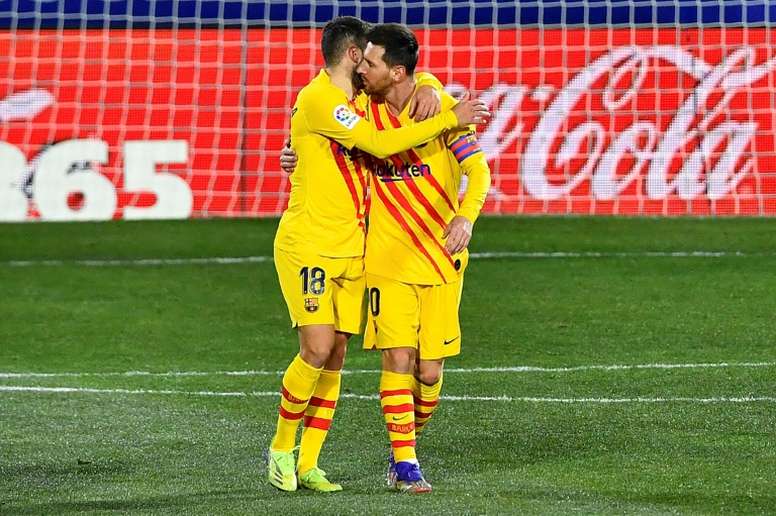 One of Messi's best friends knows Cornella well
Barcelona visit neighbours Cornella in a cup match on Thursday and they know they cannot take them lightly. Barca were very nearly knocked out by Ibiza a year ago and Cornella have already eliminated Atletico Madrid from this season's competition.
There is a player from the Barca first team who knows the club well. Jordi Alba joined Cornella after leaving La Masia.
He was at Cornella for two seasons before being picked up by Valencia. After Valencia, he returned to Barcelona. "The first feeling I had when I was appointed youth team coach was "he's so small. Back them, football was more hard fought, but he got into the team very quickly and showed his quality. He was a fighter who had a bright future and tremendous quality, his coach Diego Morata told 'AS'.
"When I was appointed first team coach, I brought him up into the first team and it was tremendous watching him play. He wasn't even 18 and he was a nailed on starter.," Morata continued. Unlike now, Jordi Alba was very timid and had little leadership. "He was very introverted, very quiet, but he left his mark on the dressing room because he was well loved by everyone."
For Alba, it will be like a return to his origins. The club where he felt he could become a professional footballer although even he could not have imagined he would get so far.