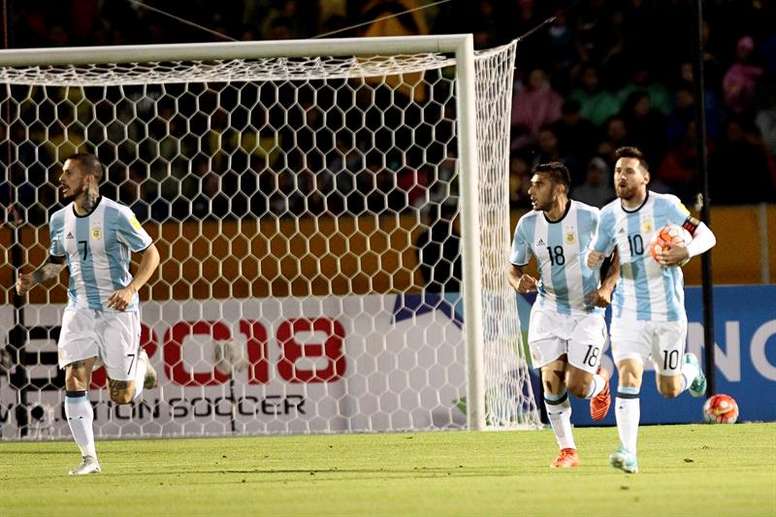 One of Argentina's main men undergoes surgery before the World Cup
The ex-Atlético Madrid player, had earned himself a vital role in the national team. Salvio was in the starting XI for the crucial tie against Ecuador that helped his side reach the World Cup finals.
With the competition getting closer and closer, Salvio's right knee, the one that's caused him problems his entire career, could now stop him realising his dream of playing in a World Cup. After knee pain flared up on 3rd February, he has had to undergo a arthroscopy to further examine the joint.
Salvio had already had a meeting with Sebastián Beccacece, the Argentina assistant manager, and he seemed to have his place in the squad guaranteed for the upcoming friendlies against Spain and Italy. Now, the winger will not feature in these fixtures that take place next month.
His recovery period is estimated to last 60 days. Salvio is not expected to return to the pitch until the beginning of April - worryingly close to the start of the World Cup.