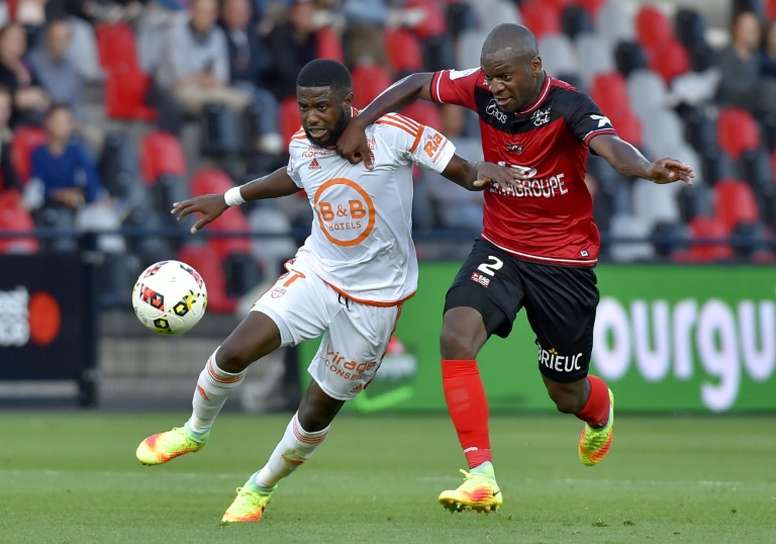 'On Twitter people ask me to hurt Neymar, but I won't'
'Personally, he is a footballer I like. I watched him play at Barcelona. He dribbles, provokes, goes inside, outside, he can do everything', the young Guingamp right-back told 'L'Equipe'.
Ikoko confirmed that he would be very sad if he didn't play against Neymar, but seemed optimistic about everything working out and the Brazilian making his debut against Guingamp.
'It will be the first time in my career I face a world-class player and I will be disappointed if he is not there', the Frenchman said.
The right wing-back, who grew up in PSG's academy, also spoke about controversy on social media in France, with a growing wave of violence against Neymar never witnessed before in French football: 'On Twitter I read: "Hurt him". I'm not like that. I will be aggressive the way I have to be, but I am not going to hurt him', he said.
'I will not have an anti-Neymar plan. That does not exist. I am not scared and it is not the match of my life, it's simple', Ikoko concluded, as he readies himself for the Ligue 1 clash.