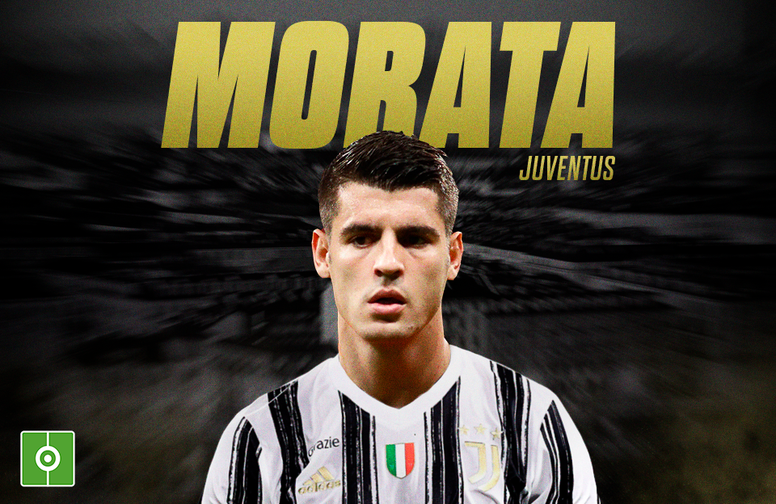 OFFICIAL: Morata on loan to Juventus
Álvaro Morata returns to Juventus. An agreement was reached between the three parties for the Madrid striker to go on loan to Turin next season in exchange for ten million euros. In addition, there will be a purchase option in favour of the Italians in case they want to buy the forward or extend the loan from 1 July.
This Monday everything went through and the events were carried out under the express desire of Morata, who had wanted to return to play for Juve, which he did in the 14-15 and 15-16 seasons and in which he felt at his best on the pitch.
Juventus decided to broadcast its time with the attacker, who landed in Turin at night and on Tuesday morning went for his medical check-up, all with Juve's cameras pointed at him.
Although at first it was not Atlético's intention to give up their '9', something that had already been made clear to Juve, the stars aligned for the move. Juventus was left without Luis Suárez as it looks like the Uruguayan will go to Atlético. Due to this, all three sides agreed the move was for the best. Also, Andrea Pirlo had already had his eye on the forward.
The agreement states that Juventus will be able to buy Morata at the end of the 2020-21 season in exchange for 45 million euros to be paid over three years, as published by the Italian club in its press release. Otherwise, it can extend the transfer for another ten million and buy him after the 2021-22 season for 35, also payable over three years.
September 22, 2020
Morata returns to Juventus
With the exception of a year and a half spent in Chelsea, a certain trio are embedded in Morata's career. He was molded in the youth system of Atlético, Real Madrid took him away while he was still in his formative years and, after his debut in the elite, Juventus was the team that bet on his progression. After his return to Madrid and his unsuccessful stint in London, Juventus seem to be back in the spotlight once again.
Álvaro Morata played almost one hundred matches in the Juve shirt (93 matches) in two seasons, in which he was active and distinguished, scoring 15 goals and six assists in his first year and 12 and 11 in his second.
Also, it just so happens that his partner, Alice Campello, is Italian, a factor that would also have weighed in favour of a return to Italy.
September 22, 2020