OFFICIAL: Lewandowski wins 2021 The Best

Paul Singh
4 months ago
20.7k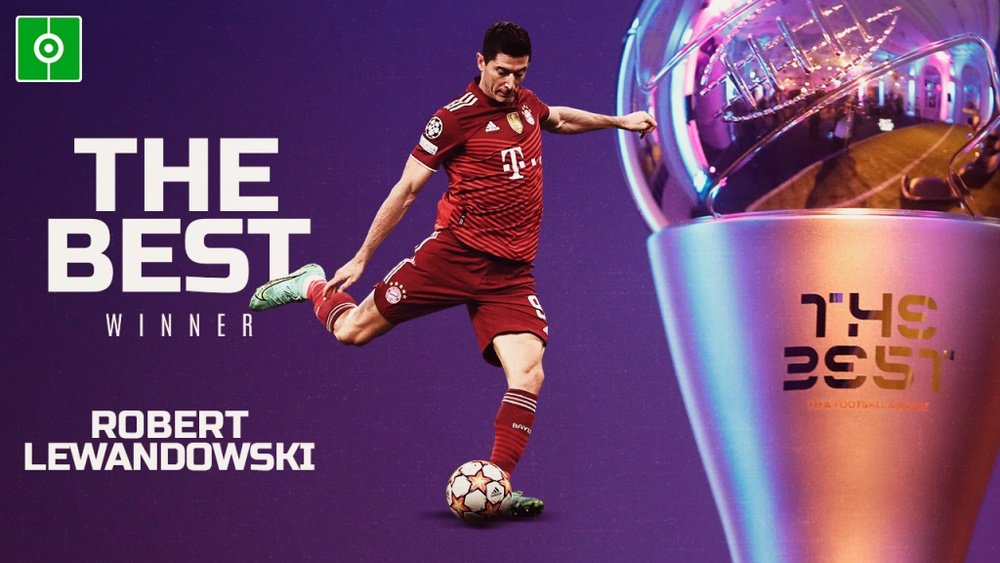 Robert ewandowski has won 2021 The Best. BeSoccer
Robert Lewandowski has won The Best. The Polish footballer, who plays for Bayern Munich, has won the award for the second time in his career seeing off Lionel Messi and Mohamed Salah in the final shortlist.
33 year-old Lewandowski netted 48 goals in all competitions in the 2020-21 season at Bayern and 41 of those were in the Bundesliga. That broke the previous record set by the late Gerd 'Torpedo' Muller. Lewandowski has continued his sensational goalscoring form this season as he has got 25 goals in his 19 appearances for the German side so far.
His 41 goals in the Bundesliga last season were 13 ahead of nearest challenger Andre Silva of Eintracht Frankfurt. He also got seven assists in the competition. As well as winning the Bundesliga, Lewandowski lifted the FIFA Club World Cup after beating Tigres 1-0 in the final and won the German Super Cup after beating Dortmund 3-1 away from home.
As well as shining for his club, Lewandowski has had some terrific performances for his country this year. He got a brace and an assist in the recent World Cup qualifier over Andorra and he did the same against San Marino in another World Cup qualifiying game. The Poles are in the qualifying play-offs where they will take on Russia. At the Euros, Lewandowski also got a brace versus Sweden and a goal versus Spain.
Unlike the Ballon D'Or, which judges performances over a calendar year, The Best looks at performances over a season, in this case the 2020-21 campaign. An "intternational jury" of journalists, national team coaches and captains as well as supporters, all get the chance to have their say.
Lewandowski's win means he is equal to Cristiano Ronaldo when it comes to overall The Best victories while it is a setback for Messi who has now gone two years without winning it.
Mentioned in the news story
Bundesliga

World Cup

Bayern München

Polonia

Robert Lewandowski