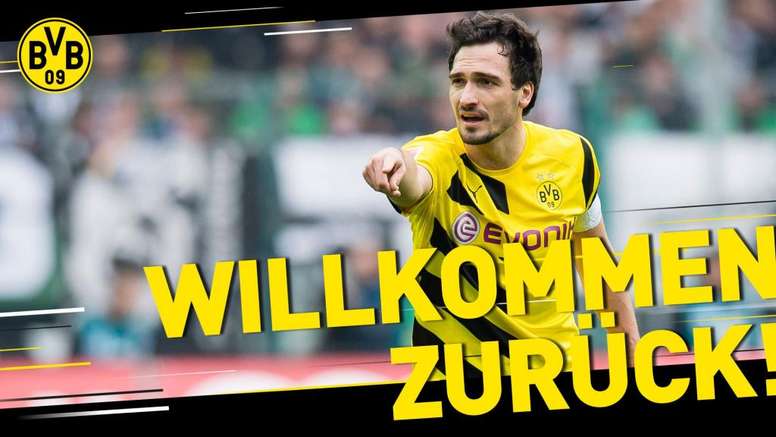 OFFICIAL: Hummels returns to Borussia Dortmund
Rumours of Hummels returning to Dortmund are no longer rumours. It is now the truth. The Bavarians who are in the middle of making major changes to their squad, confirmed his departure in an official statement: "Mats Hummels returns to Borussia Dortmund. On Wednesday, both teams reached an agreement on his transfer.
The transfer fee remains undisclosed and it is expected to remains like that. "Both parties agreed to maintain confidentiality on the transfer fees. Now it is just for Hummels to complete his medical at Dortmund." That said, there is talk of it being 38 million euros.
Borussia's statement was much more brief. They did so subject to him passing his medical with a tweet and an image of the central defender with a Dortmund shirt on and the message "Willkommen zurück! (Welcome back!)"
The central defender who hasd played 70 times for Germany, returns to the team where he has made most appearances. It was also the team where he made a name for himself. It is interesting that his career started at Bayern at 17. He then went to Dortmund when he was 19, returned to Munich at 27 and now back at Dortmund at 30.
June 19, 2019
At Borussia Dortmund he has played 310 matches (295 as a starter) and which he scored 25 goals and 12 assists. Now he will continue having opportunities to increase his enviable goalscoring figures at Signal Iduna Park.