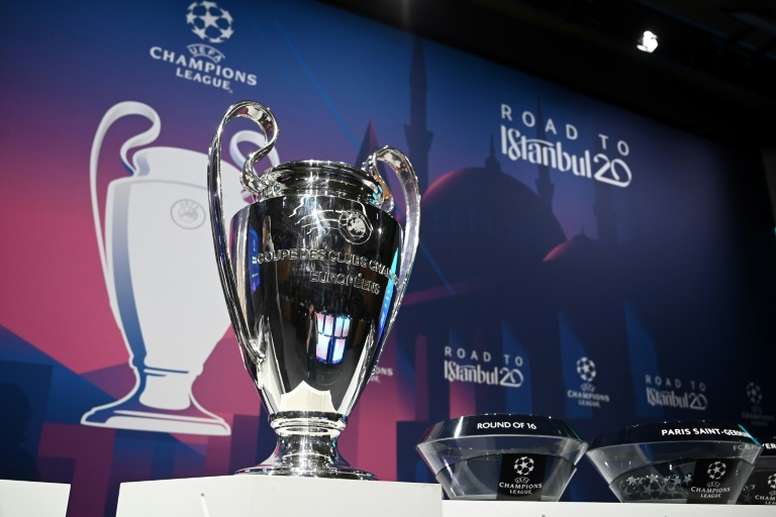 OFFICIAL: Europa League final eight set to be played behind closed doors
The decision also affects the remainder of this season's Europa League and the women's Champions League final eight, to be played in Spain in August.
"Several elements were taken into account by UEFA when making a decision, such as the protection of the health of all those involved in the matches as well as the public at large; a responsibility to provide the safest environment for matches in order to guarantee the progress of competitions; as well as ensuring sporting fairness within a very inconsistent landscape (with some countries allowing and some forbidding stadium attendances)," European football's governing body said in a statement.
It added that "in light of the current situation, the UEFA Executive Committee felt it prudent to conclude that UEFA matches should take place behind closed doors until further notice."
UEFA said the decision had been made "in agreement with the national associations and authorities of the final eight tournaments' hosts Germany, Portugal and Spain".
It also confirmed that "irrespective of any future decision, for reasons of sporting fairness", all matches in the qualifying rounds of next season's European competitions which are due to be held as a single-leg ties -- so not including the play-offs for the Champions League -- will be played behind closed doors.
The Europa League will be completed with a final eight in Germany, with the final in Cologne on August 21.
However, none of the last-16 ties have been completed, with only six of the eight first legs having been played.
The other two ties -- Inter Milan v Getafe and Sevilla v Roma -- will be played as one-off ties in Germany.
The women's Champions League will be completed with a final eight in San Sebastian and Bilbao in Spain's Basque Country between August 21 and 30.