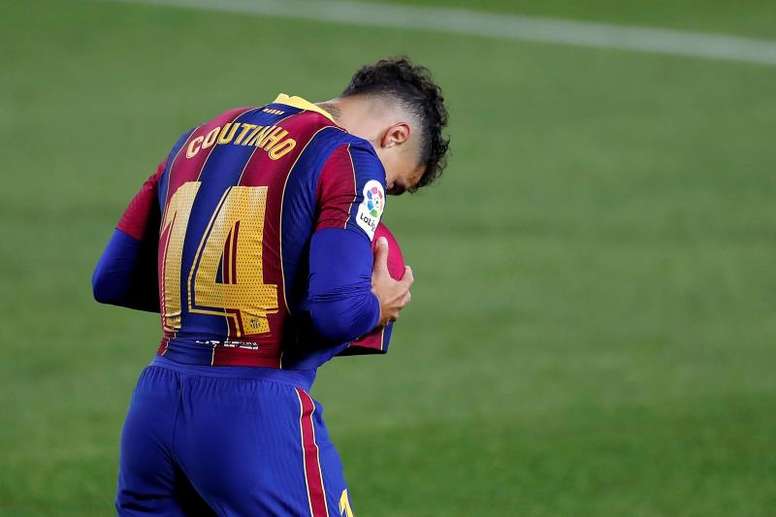 OFFICIAL: Coutinho injured during the 'Clásico'
Philippe Coutinho returned to the team in La Liga against Real Madrid and the Brazilian was not as successful as he had been this season.
He came close to making it 2-1 with a header that didn't find the back of the net but came within a hair's breadth.
This Sunday, Barcelona announced the player's injury, who finished the 'Clásico' injured after playing the full 90 minutes.
Coutinho has a hamstring injury and Barca didn't want to give more details about how long he will be out. His availability will change depending on his recovery.
However, with the Champions League clash with Juventus just around the corner, it seems clear that Coutinho will not be in the game.
October 25, 2020