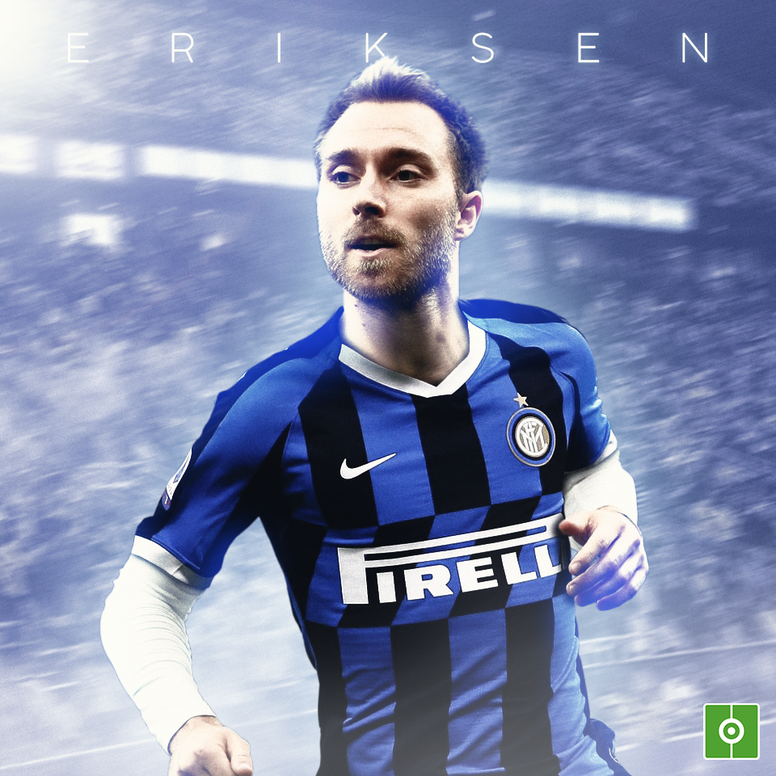 OFFICIAL: Christian Eriksen joins Inter Milan
After days of anticipation, Inter Milan have announced the signing of Christian Eriksen on Twitter.
The Danish star had long been linked with an exit from Tottenham, claiming he wanted to leave last summer, with Real Madrid, Juventus, Barcelona, PSG and even Premier League rivals Manchester United all linked to the player over the last few months.
Although expected to join Real Madrid last summer, Zinedine Zidane's team did not go for him in the end, leaving him with Spurs for the first half of the season, which often proved to be a problem both for Mauricio Pochettino and the more recently appointed José Mourinho, who were both unhappy with the rumours of exits and the handling of other clubs, claiming it was distracting Spurs.
He first joined Tottenham in 2019 and quickly became a fan favourite, spending six and half seasons with the Londoners and helping the team with an inspiring run that lead them to a spot in the 2019 Champions League final spot.
With his future in question, Eriksen had spent the first part of the season in and out of the Spurs team – his 20 Premier League appearances split evenly between starts and substitute outings.
His form unsurprisingly suffered as dip as a result as he mustered just two goals and two assists from those 20 games.
He has now signed a four-and-a-half-year deal with Antonio Conte's Inter Milan.
A statement on Inter's website reads: "Christian Dannemann Eriksen is officially a new Inter player. The Danish player, born in 1992, joins the Nerazzurri on a permanent deal from Tottenham and has signed a contract lasting until 30 June 2024."
January 28, 2020