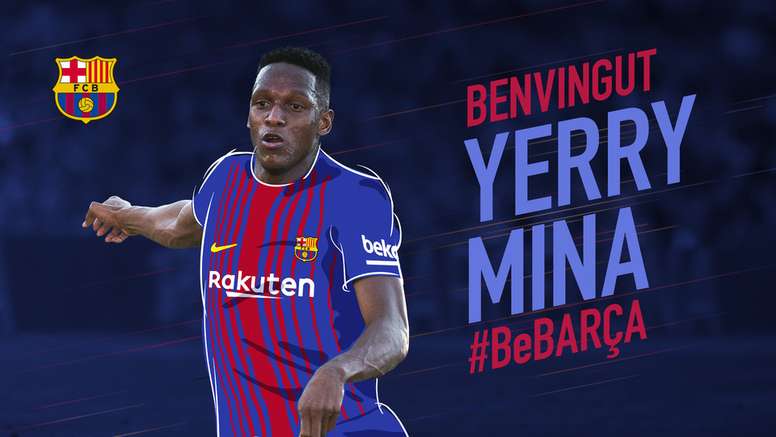 OFFICIAL: Barca seal Mina deal
Colombian international defender Yerry Mina has completed his long-awaited move from Palmeiras to Barcelona, the Spanish giants announced on Monday.
The 23-year-old has signed a five-and-a-half year deal with the Catalan side, with his release clause set at €100m.
Ernesto Valverde's side have paid €11.8m for the strapping centre-back, who is expected to be Javier Mascherano's long-term replacement at the heart of the Barca back four.
It became apparent early on Thursday that the deal was closing in on completion, something that was confirmed by Barca just a few short hours later.
Barca has previously agreed to sign the player following this summer's World Cup for a fee of €9m, but oopted to move the deal forward given Mascherano's desire to make the move East to the Chinese Super League.
At 6'5", Mina is renowned for his aerial prowess, having scored eight goals in 33 games for Palmeiras, but he is also a surprisingly quick, ball-playing defender, equally capable of starting attacks as well as preventing them.
Having proven himself in South America, the Colombian must now prove his worth in European football, with Barca having beaten off signifcant competition to seal his signature.