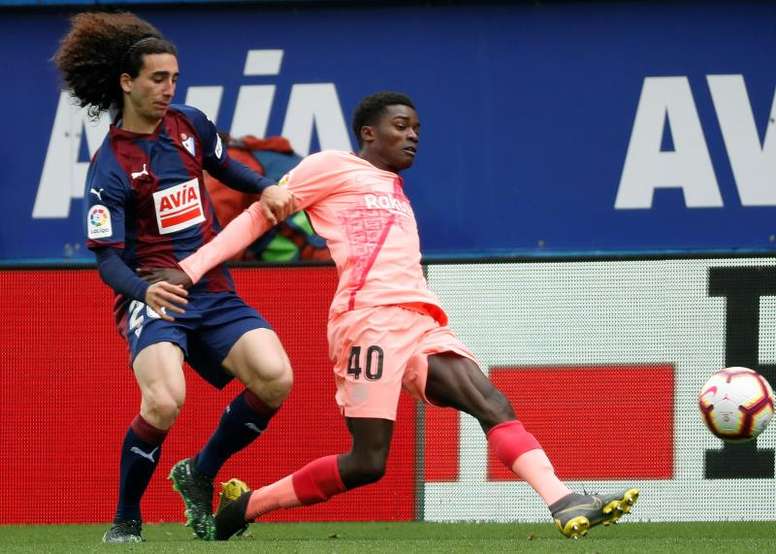 OFFICIAL: Barca buy back Cucurella
What has been predicted for months has been confirmed: Cucurella returns to Barcelona. Recently. Eibar had formally carried out the option to buy the full back after being satisfied by his performances when he was at the club on loan last season, but finally they will lose him.
The Catalan will return to his home club even though it may just be to be included as part of another deal.
In fact, in recent hours, the signing of Junior has come to light again, even more so after Betis agreed the arrival of Pedraza from Villarreal on a loan spell. By including Cucurella in the deal, the Catalans could lower Betis' asking price as they want the 50 million euros stipulated in his buyout clause.
If the club are unable to find a back up for Jordi Alba then Marc Cucurella could stay at Barca to give Alba competition although it is not the most plausible solution.
The young left footer, who has played on the wing and in the middle at Ipurua, returns after having played 31 league games and having scored one goal (funnily enough against Barca),
Before leaving, Cucurella made 54 appearances for Barca B in a couple of seasons. In addition, he already knows what it means to play for the first team given that he made his debut on 24th October 2017 against Murcia in the Copa del Rey.
For Eibar, despite the fact it has been just a month since they bought the player, they will get two million euros profit. This is because they paid two million for him and will now get four off Barca.
July 16, 2019