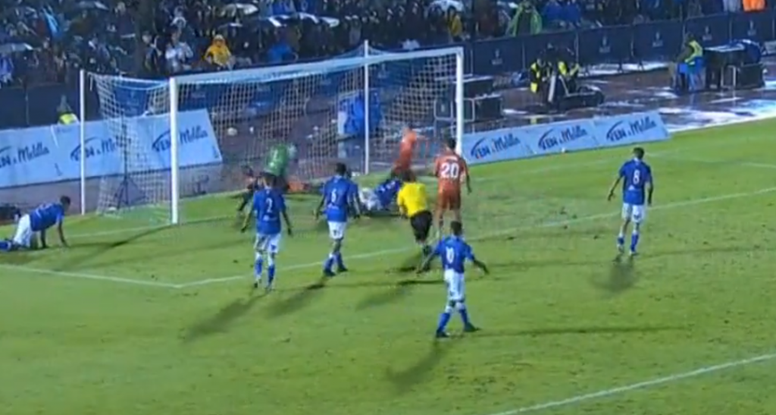 Odriozola scrambled the ball in for a third
'Los Blancos' were able to take the lead in the first half thanks to a Karim Benzema goal, before Marco Asensio slotted in a second just before half time.
The away side had found it hard to break through again in the second period, after some resolute defending from the Melilla back line as well as some excellent saves from Dani Barrio.
With the match heading towards its conclusion, Madrid continues to push for a winner when Vinicius played a clever pass to Reguilon on the left flank.
The left full-back drilled the ball at the keeper, who saved it, but Odriozola was the quickest to react in the box and he smashed it in to the net from close range.