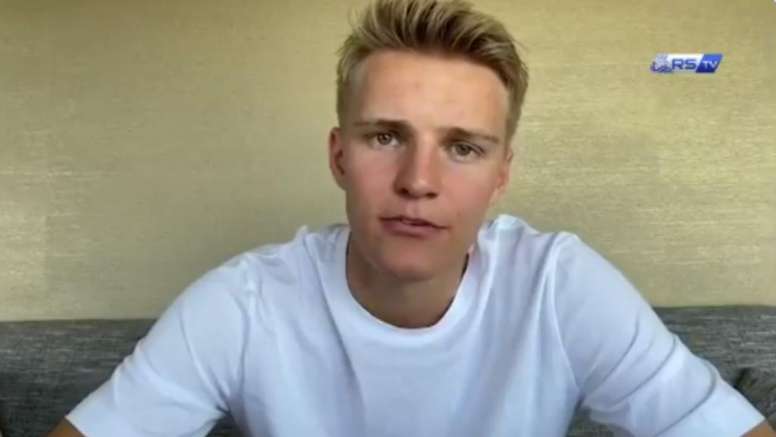 Odegaard says goodbye to Real Sociedad and returns to Real Madrid
Real Sociedad have suffered a major loss after Odegaard has been called back by Real Madrid. The Norwegian was on loan for two seasons, but Real Madrid have decided to recover him after his brilliant performances under Imanol Alguacil at the Reale Arena.
"I want to send yoju this goodbye message, but especially one of thanks for what has been an unforgetable year for me. You've made me feel like a player who has come through the academy. I'll never forget all the affection you've shown me on the pitch and on a day to day basis," the Norwegian began.
Odegaard has done miles better than his expectations. In 36 matches including La Liga and Copa del Rey, he has scored seven goals and nine assists as well as reaching the cup final which has yet to be played.
"Thanks to all my teammates, the staff and the club for all the confidence in me and for helping me to become better every day. The day has come to say goodbye, but here you have a 'txuri-urdin' forever," the 21 year-old star.
August 12, 2020
Real Madrid are getting back a footballer of extraordinary quality, one of the most important of the season in the Spanish top flight. Although it remains to be seen whether Zidane plays Odegaard regularly.
Real Sociedad also sent a message to the player: "It's difficult to make such an impact in so little time, but Martin Odegaard has achieved it. The left back leaves us to return to Real Madrid, but we'll never forget how much we've enjoyed him during this unforgettable season."
"His goals, his football. his character, his effort and his modesty have made Martin remembered with immense affection by all Real Sociedad fans. He himself wanted to thank everyone for all that affection in this video. Thank you, Martintxo (little Martin) and we wish you all the best in the future."