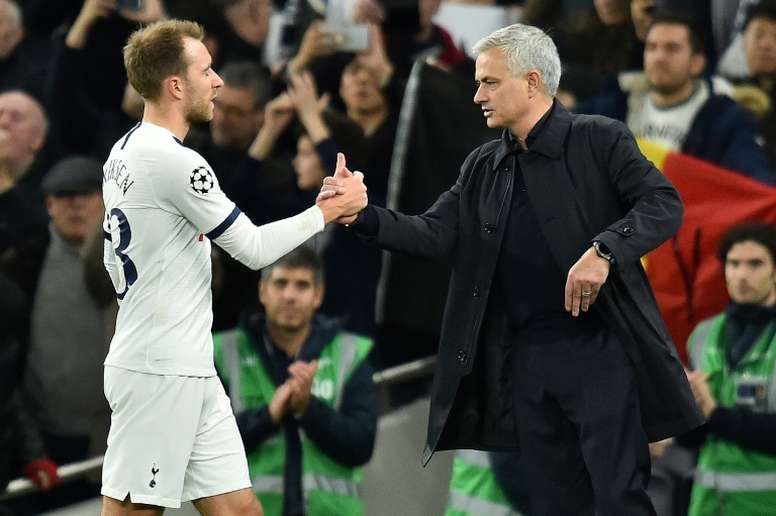 Not even Mourinho can change Eriksen's mind; Madrid awaits
The Telegraph is blunt about Christian Eriksen's future as a Tottenham player. The British newspaper assures that the Danish midfielder will leave the London team next summer whatever happens.
Not even Jose Mourinho's arrival seems to have changed the former Ajax player's mind, although at first it was thought that the Portuguese was the only one who could keep Eriksen away from Real Madrid.
With rumours linking the Danish player and the Madrid team for months, the club would be more than happy to welcome him for the next course, although there has been no confirmation from any of the involved parties.
Apparently, Eriksen remains firm in his intention to fulfill his contract, which runs until June 2020, and to put an end to his time at Spurs. The Dane will not negotiate a renewal regardless of Tottenham's offer.
A total of 291 official matches and 68 goals are Eriksen's figures as a Spurs' player since he left Dutch football back in 2014. So far this season, he has participated in 16 games, scoring goals in a couple of occasions.