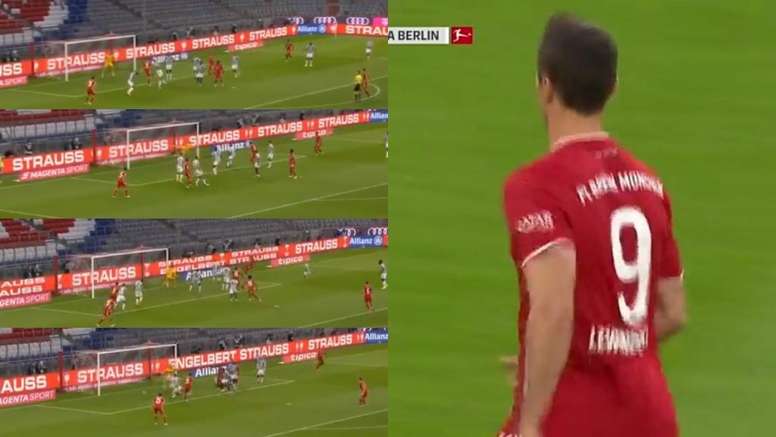 Not even an immense Schwolow could avoid the goal from Lewandowski
It was the 40th minute of the match, when Bayern, dominating at the time, crossed the ball into the box. And there the goal came from Lewandowski, by pure insistence.
The Polish striker initially hit the post from Chris Richard's cross. His header stung towards the post was to harm. Where the goalkeepers can't reach. Or where they don't usually go.
Schwolow, Hertha Berlin keeper, did get there. He stuck out a superb hand. Impressive. But it only delayed the inevitable a few seconds.
The ball returned to the possession of Bayern, and Gnabry, on this occasion, put the ball in the box. Boyata tried to clear it with his head, but it fell right to the feet of Lewandowski.
And the Pole, with a good right-footed shot, fired into the other corner, where Schwolow couldn't get to on this occasion. A great goal, embellished by the great save that initially prevented him.
October 4, 2020