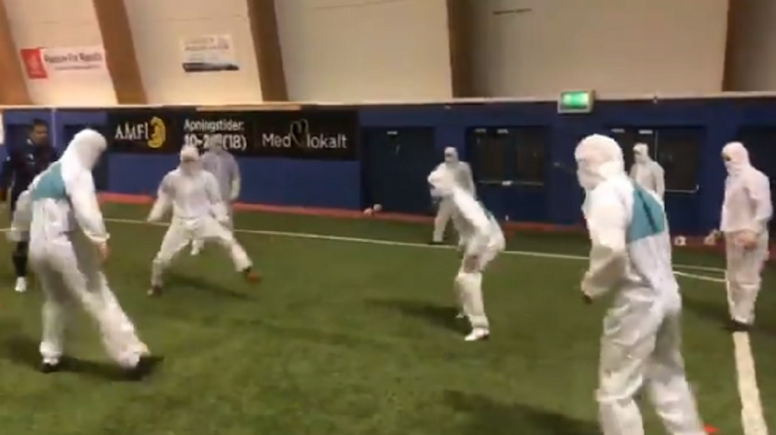 Not content with just tests: the team warmed up fully protected!
Images of a team in Norway that does everything possible to avoid having positives in the club have gone viral across social media.
This is Alta If, a club in the Norwegian Third Division that warms up before each match with a PPE suit (personal protective equipment).
Despite passing tests, the club has decided to put in place all the necessary and possible measures because "they are not joking about controlling the pandemic".
November 13, 2020