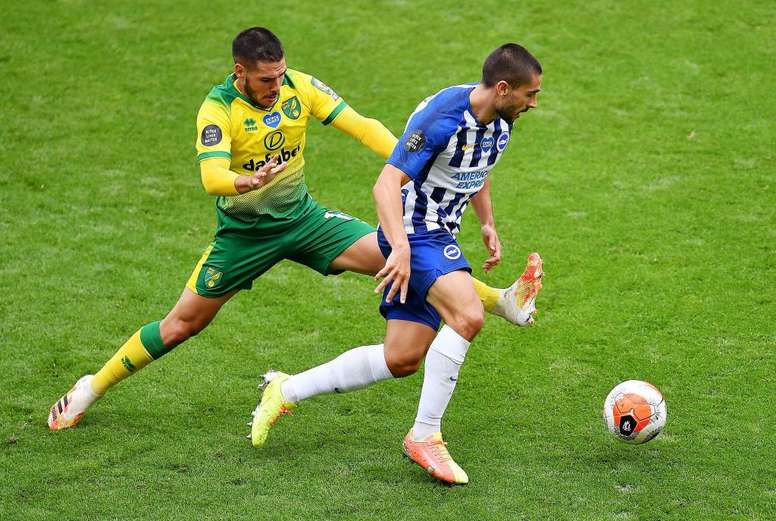 Norwich asks Arsenal for 50 million for Özil's replacement
With Mesut Özil confirmed to play for Fenerbahçe, Arsenal are looking for someone to fill his place in the squad. Saka or Smith-Rowe are the current references on the flanks and midfield, but the Gunners want one more piece.
Weeks ago, 'Football London' gave the chosen name: Emiliano Buendía. The striker, a former Getafe and Cultural Leonesa player, has been playing between the Championship and the Premier League since he arrived in Norwich in the summer of 2018 and Arteta likes his style.
So far this season, Buendía has scored seven goals and six assists in 21 games in the English second division, but he has already made some good appearances for the elite last season.
But it now just so happens that Norwich are not at all willing to let him go. 'Sky Sports' and 'Marca' have published this Tuesday that the 'Canaries' have set a completely exorbitant price: 50 million euros.
Three years outside Spain have been enough for the Argentinean to raise his profile. The question is whether Arsenal is prepared to pay for it. According to these media, if this happens it will not be now, but next summer.