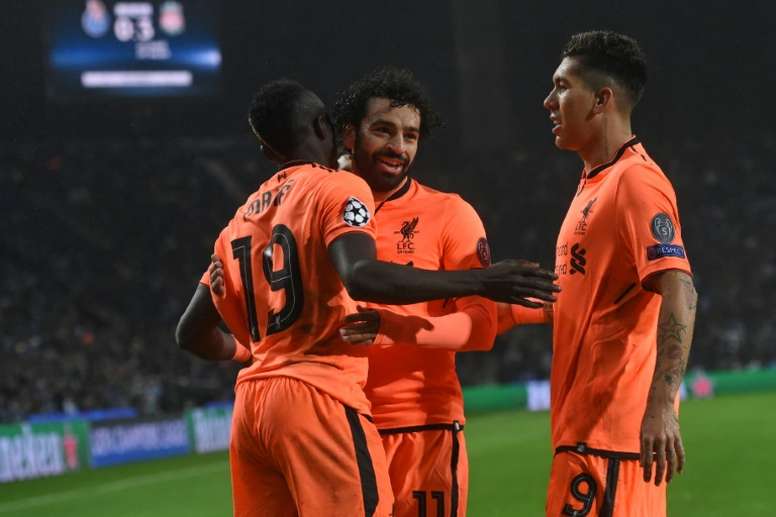 No room for complacency in Europe
Despite the hosts having the luxury of a five-goal advantage heading into kick-off, Jurgen Klopp is set to field his strongest team possible against Primeira Liga leaders Porto.
The five-time winners are aiming to recoup their place among Europe's elite and to do so Klopp understands they must not take any chances. In the Premier League, Liverpool are battling with fierce rivals Manchester United for second position and travel to Old Trafford on Saturday to face Jose Mourinho's side.The Reds boss could be forgiven for resting some of his superstars, but the German said he has too much respect for both Porto and the competition to do so.
"If anybody here thinks they come here and give the game up, leave their star players at home or whatever they are mistaken. It's Champions League and the whole world is watching. What do you think?" the German said.
The last time Liverpool made it through to the Champions League round of 16 tie was in 2009, when the side managed by Rafa Benitez thrashed Real Madrid 4-0 at Anfield after coming away from the Bernabeu with a 1-0 win. They then failed to overcome Chelsea in the quarter-finals. That was the end of Liverpool's presence in the rounds leading up to the final.
Porto have also been far from their best of late. Much like Liverpool, after lifting the trophy in 2004 under Jose Mourinho, they have subsequently failed to qualify past the final rounds of the competition. The result in the first leg at the Estadio do Dragao suggests this season will be no different.
No team has ever progressed to the next round after a 5-0 first-leg home defeat in the Champions League. Furthermore, Liverpool have never lost by more than two clear goals at Anfield in the knockout stages of the Champions League. As the Reds look to return to the continental summit, Jurgen Klopp will take no chances.