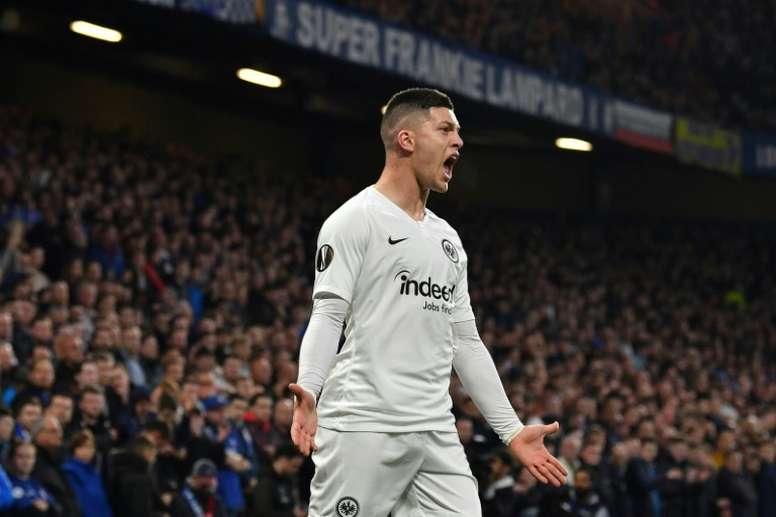 "There is no forward in the world who can define like Jovic"
Real Madrid got ahead of half of Europe's biggest clubs and managed to sign Luka Jovic, possibly the most popular forward of the moment. His amazing performance the past season caught Real Madrid's attention, a club that has come into the summer's transfer market avid to make a few transfers. The Serb player will be officially presented on Wednesday.
Milosevic, formerly the coach of several La Liga teams, knows him well. They share the city of his birth, he played with his father and has followed his evolution since he started his new position as coach of Partizán. For Milosevic, Jovic's definition is the best on the planet today.
"I've never seen a striker like him in my life. He puts them all in. He always chooses the best possible shot... He's really good. Never fails to make decisions on how to define, whether with the left, the right, the head ... He chooses the best. There isn't a player in the world right now who comes close to him in that segment of the game. In the definition," he said.
Milosevic asserted that Jovic "is a '9" and not a second striker as some voices have pointed out. "I was the director of Serbia's youth categories and when I talked to Luka I asked him to get more involved in the game. Because he knows how to play football very well. Technically he's very good," he said.
Now it remains to be seen if he is capable of adapting to the level required by Real Madrid: "He won't have any problems. Madrid is one of the biggest clubs and asks a lot of its players, but I think that the madridistas should wait for Luka, because he is young. Although they won't have to wait long, because he is wonderful".