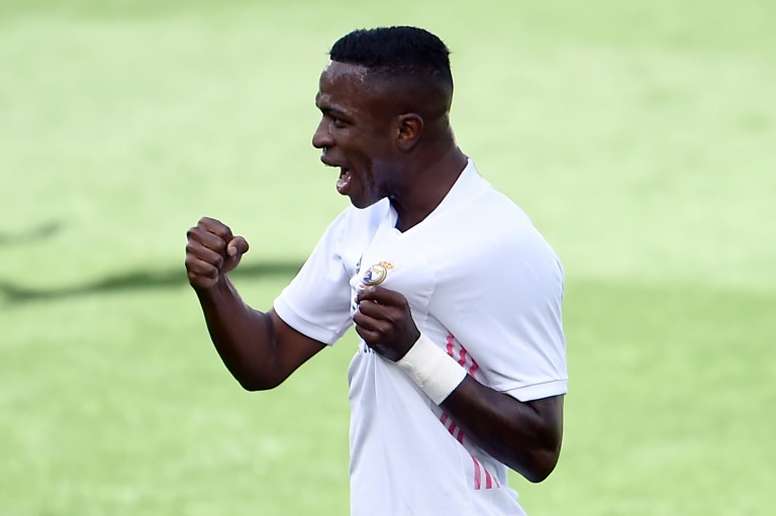 "They are going to say we are bad"
The Brazilian Vinicius Junior said that the defeat against Shakhtar Donetsk (2-3), in the opening match of the Champions League, was due to the fact that "nobody has managed to do the things that 'Zizou' asked them to do" and that they have to "train a lot" because they played "badly".
"We played badly and we are all in the same boat. It is difficult to say anything. A game that nobody has managed to play well, that nobody has managed to do the things that Zizou has asked us to do. We have to train a lot and we have to keep our heads in the 'Clásico', which is a very big match, and concentrate on winning," he said in statements to 'Movistar+'.
Vinicius did not want to be left alone with the bad image of the first 45 minutes. "Not only the first part, we have to be aware that both halves make the game. The same thing happened as against Cadiz, we didn't manage to keep the ball, the pressure... a little bit of everything," he said.
The Brazilian is clear that the remedy is work: "I think we have to continue training and improving, with our heads on our best version to win things this season. We have started the season well, but we have lost the last two games and they are going to say that we were very bad; but we are here to give the best for Madrid".