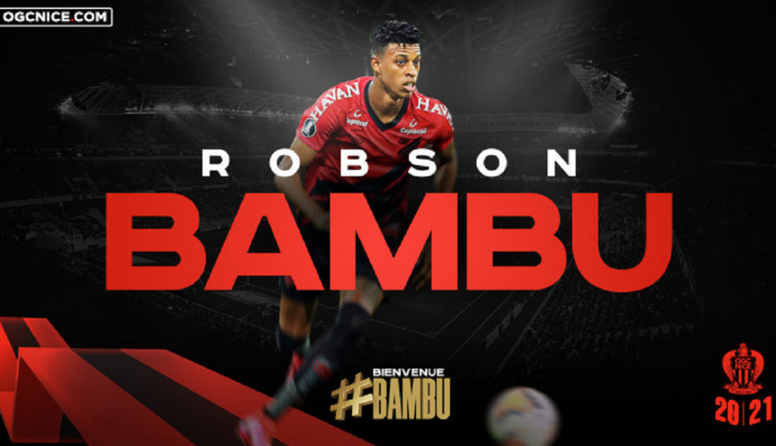 Nice sign the future Thiago Silva
It was an open secret that had not been confirmed until ths Friday and just a few hours before the transfer market opened in France. Robson Bambu will play for Nice.
The French club have reported this Friday that they have an agreement with Athletico Paranaense for the purchase of the 22 year-old defender. He is described as thin, quick, capable of winning aerial balls and a bright future ahead of him.
Robson Bambu has now had photos in his new club's kit after passing a exhaustive medical due to the coronavirus situation.
Nice have the green light to count on the future Thiago Silva for the return to training. That is scheduled to be on Monday 15th June and his price is around eight million euros.
June 5, 2020