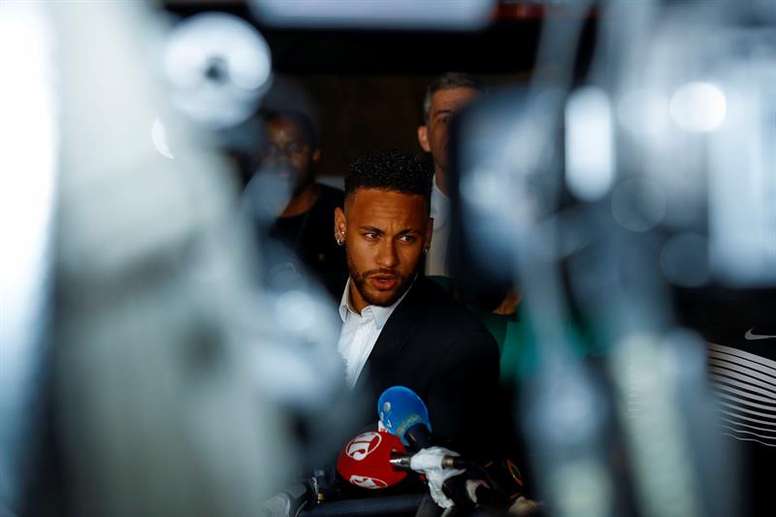 Neymar will do what Barça ask of him to return
As 'Sport' reported today, Neymar wants to speed up his exit from PSG after his relationship with the club has soured in the past few weeks - especially because of declarations made by president Nasser Al-Khelaifi.
The most expensive player in history left Barcelona to be the main man at oil-rich PSG, although his time at the perennial French champions has hardly been a roaring success, with poor showings in Europe ever since Neymar arrived.
PSG paid 220 million Euros to bring Neymar to France, and although he has scored plenty of goals and been impressive when he's been playing, he has missed crucial spells of both of his first two seasons with serious injuries.
Neymar has lacked the consistency he enjoyed at Barcelona, and the Brazilian now wants to return to the Catalan club to rediscover the happiness he had whilst playing alongside Messi and Suárez, although the club are asking three things of him first.
One of these things is to publicly announce that he wants to leave PSG to return to Barcelona, which would see him put the wheels of this transfer in motion.
Furthermore, Neymar is reportedly willing to also apologise to the Barcelona fans for the way he left, and admit that he made a mistake in leaving for PSG. If these things do happen, Barcelona would be willing to take him back and their fans would surely accept him once again.