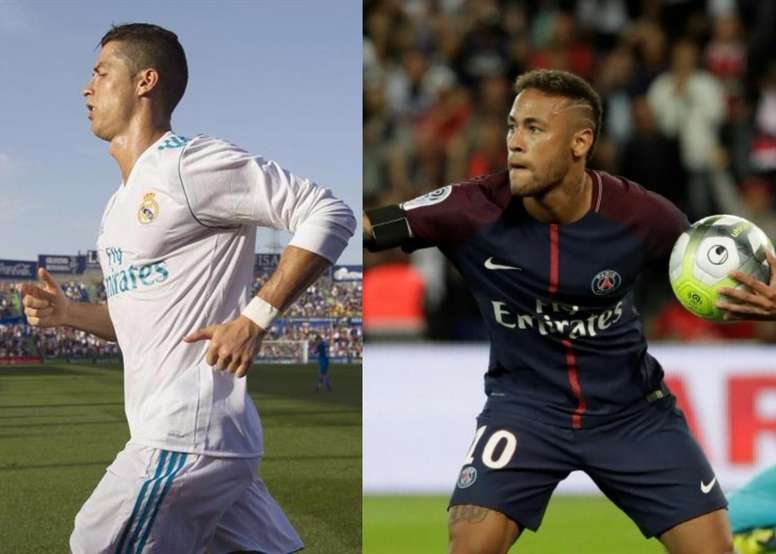 Neymar to blame for spat between Ronaldo and Florentino Perez
Spanish publication 'AS' reports that Ronaldo is growing tired of Perez's constant flirtations in the press with PSG star Neymar, with his ire going back to an incident during the Ballon d'Or ceremony.
Just minutes after being awarded his fifth Ballon d'Or, Ronaldo is said to have overheard Perez giving an interview to French news outlet 'Ginola'. In the interview, Perez highlighted Ronaldo and Alfredo Di Stefano as two of Real's greatest ever players, but he also opened the door to a big-money move for Neymar.
"For me, he's the most complete player since Di Stefano, he's his heir. As with Di Stefano, when Ronaldo leaves Real Madrid it will usher in a new era at the club," explained the Real chief.
However, Perez didn't stop there. "Neymar would have more chance of winning the Ballon d'Or if he played for Real Madrid, Real are a club that give great players what they need," he added.
Not content with his work so far, Perez then did an interview with 'COPE', saying: "Signing Neymar isn't a bad idea." With Ronaldo planning on remaining Real's star man for some time to come, the declarations from Perez did not sit well with him, according to 'AS'.
Is Ronaldo overreacting? Or does he have every right to kick up a fuss given all he has done for the club? Let us know your thoughts in the comments.