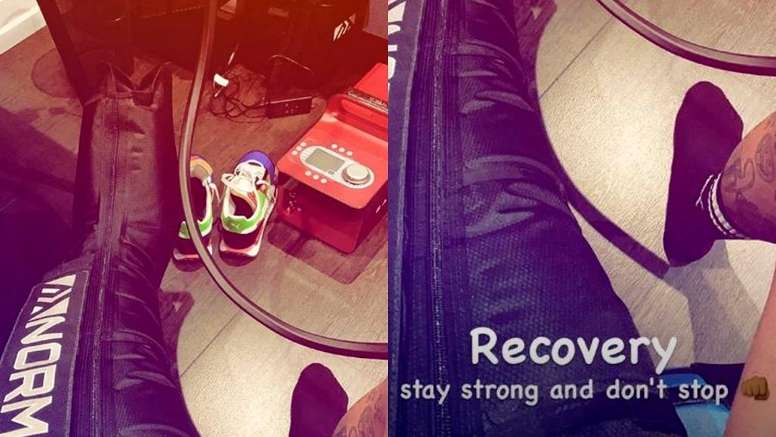 Neymar self-motivates on Instagram after his injury
PSG are on the edge of their seat after Neymar had to leave the pitch in the 26th minute of the match with muscle discomfort. The Brazilian hurt himself when he was alone and had to ask for the change.
Until now there has been silence on the matter, but Neymar broke it appearing through social media. The PSG striker uploaded a story where he updated his status in a certain way.
In the evening he already uploaded a picture of himself, with his leg bandaged as he left the field, saying "daddy's out". So this Thursday he continued showing how his left leg was being treated.
The image was accompanied with a motivating message. "Recovery. Stay strong and don't stop", Neymar wrote, for whom results are expected shortly.