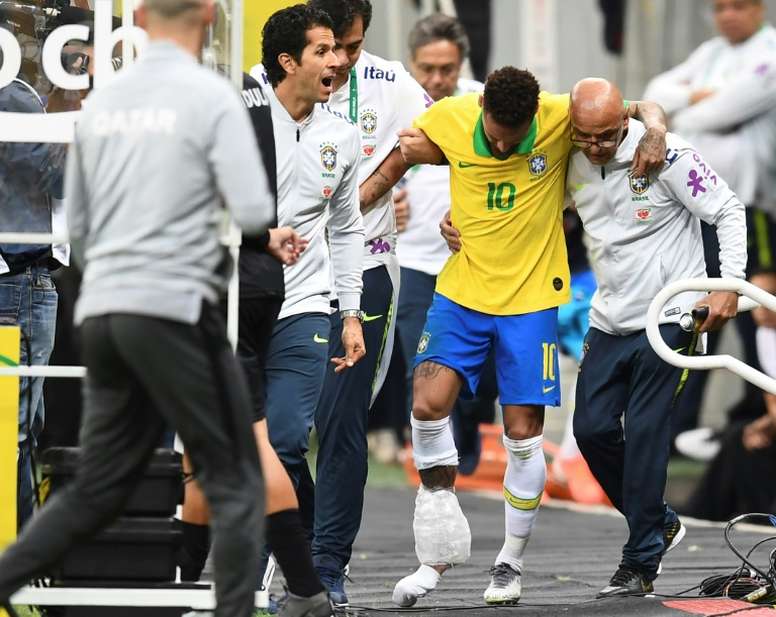 Neymar's right foot, another setback for Barça
Neymar wants to leave PSG. There is no going back, even Tuchel confirmed it after the Parisian's first friendly in the preseason. The Brazilian, the most expensive signing in the history of football, has decided to leave the club where he arrived to become the best in the world. Barça is his first choice, but the football star has an array of other targets.
Before the transfer market opened, Barcelona had not even considered 'rescuing' Neymar as an option. The star signing was Griezmann, with permission from De Jong, beyond the high competition that Valverde already has in the attack. Thus, the last offer from Barcelona - which was already rejected by PSG - was off 40 million euros and Coutinho and Rakitic in exchange for Neymar.
Neymar, meanwhile, has de-escalated the conflict and will go on PSG's Asia tour. It will be his return to the field of play after the ankle injury that prevented him from participating in the Copa America. The French squad has commitments in Asia and Neymar, by contract, must play. If he refuses, he would be sanctioned financially.
That being the case, the summer will be long for Neymar, who daydreams about the possibility of coming back to a Barcelona whose financial muscle is more than limited at the moment. In addition, as reported by 'AS', several specialists in sports medicine have discouraged his signing because of the multiple injuries suffered by the player on his right ankle in recent times.
In his first season in PSG, Neymar broke his fifth metatarsal, one of the bones located on the foot, shortly before disputing the second half of the Champions League qualifier against Real Madrid. He had to go through the operating room, and came back to play at a good level... until he broke it again. Same injury, same foot. He stopped again, but this time carrying out a more careful treatment to avoid the intervention.
It took him four months to return and, on the eve of the Copa America, his right ankle broke again. The doctors consulted by Barcelona said that a resting period of a month and a half for an ankle injury was exaggerated, which means his fifth metatarsal could also be affected.
If so, Neymar would be on track to end up suffering a pseudoarthrosis of the fracture of the fifth metatarsal, which would emerge if the affected area had not healed well. A possibility that, if true, could take Neymar back to the operating room. It is a new question that adheres to the Brazilian's already complicated signing for Barcelona.