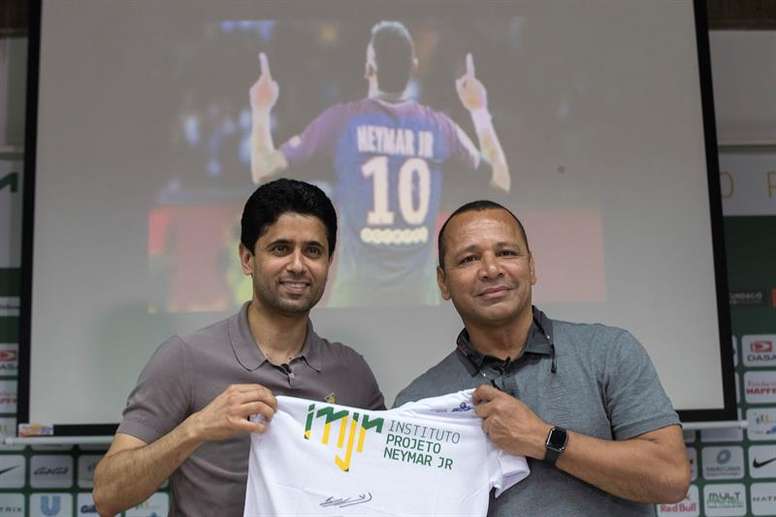 Neymar's father holds the key to Barça return
Just as he did when Neymar moved to PSG in 2017, his father is set to play a big role in his potential return to Barcelona as he is the man who handles the superstar's contractual matters. The player himself wants to rejoin the Spanish champions, and reportedly has a "verbal agreement" over a deal to bring him back.
PSG have come to accept the idea that Neymar could leave them just two years after joining as their marquee signing - a man who was coming to step out of the shadow of Lionel Messi, win them the Champions League and become the best player in the world. However, he has struggled with controversies and injuries that have overshadowed his time at PSG and stopped him from really being a success in France.
As 'Placar' have revealed, the footballer's father has disappeared completely from the public sphere as he looks to focus all his attentions day and night on getting his son back to Catalonia. The deal will be complicated, however, with PSG not willing to make a loss on the 222 million Euros they spent on Neymar two summers ago.
'Ney Pai' surprisingly didn't travel with his son as he visited the Brazil team at the Copa America recently, where Neymar was greeted with smiles and hugs and seemed to be leaving behind the bad memories of his serious injury and, above all, the rape allegations that he's facing.
So, Neymar's father looks set to play a key part as he looks to help his son get back to playing with Messi and Suárez at the Camp Nou.