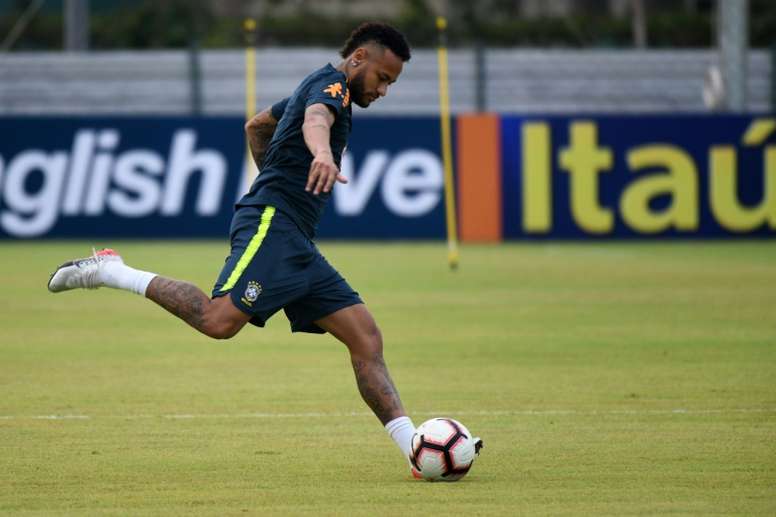 Neymar, one month out of action
The star raised all the alarms in the game against Brazil when he went off injured. The boss substituted him for Coutinho. Soon controversy and assumptions began about how long Tuchel would be without him.
In the first instance, a doctor gave his first impressions about Neymar's problem. It seemed that his injury was not very serious, but the club confirmes that he will have to recover and this will take atleast four weeks.
The official statement added that, eight days after his injured was announced, they will conduct another test to determine the seriousness of the injury. That's why, after a month, they will decide if the star is ready to return to the field.
What will Neymar miss in this time? He will miss out on two Champions League games and two League 1 clashes. The Champions League games are against Brugges on both occasions and at national level, the team will face Olympique Marseille and Dijon.
These are high-level duels for which the attacker will not be available. The most striking, a priori, is that of the top continental competition, as their rivals recently surprised against Real Madrid, although they are not on top form at the moment!
October 14, 2019
The former Barcelona player's physical problems start to get the French fans nervous. He is missing out on a big number of matches due to this, which affects his long-term performance and his numbers, which make him among the best.
Barcelona are following the Brazilian very closely, so maybe they are also looking at the footballer's recent physcial condition. Bartomeu, president of the azulgrana club, already confessed that he tried by all means to sign him in summer, but it wasn't to be.
_
Another question that is on everybody's minds: Will he miss the match against Real Madrid in the Champions League? It will take place on 26 November. In his best predictions, he will be recovered by then, but everything will depend on his evolution.
In addition, before this commitment there are two league games against Stade Brestois and Lille. These will serve as tests to see if the Brazilian is ready: in case it is for them, it will also be to face the squad of Zidane.