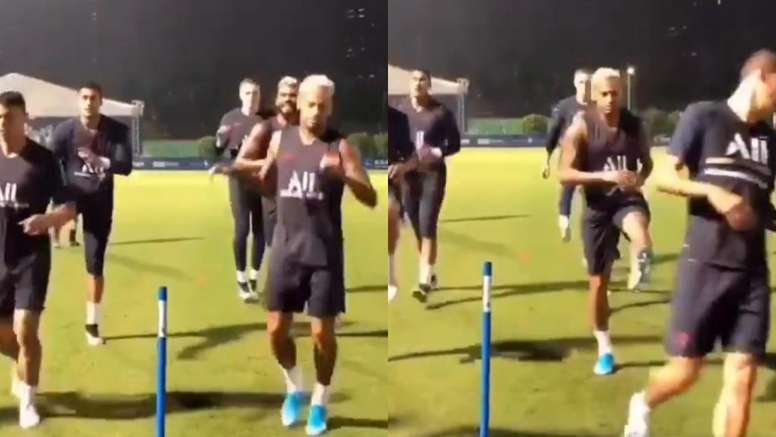 Neymar is back training despite his future being uncertain
Seeing Neymar wear a PSG shirt again in a match is getting closer. The Brazilian, after overcoming the latest ankle injury which forced him to miss the Copa America, returned to training with the group with his future still in the air.
A few days ago, both in Paris and in Asia, Neymar was working on his own to strengthen his recovery. It was in China in heavy rain when Neymar began traiining with the rest of the group.
After the last match, Thomas Tuchel was resigned to losing the Brazilian. "There's nothing new, he is still my player," the German said, aware that the club is trying to reach an agreement with him to stay for another season.
Neymar has no other choice but to perform for the club which pays his wages and perform very well. In his first training session, at least in the images PSG showed us, he looked glum and he was certainly taking it easy.
The attacker is still waiting for Barcelona, the club which he wishes to play for, to find the formula to satisfy PSG's asking price. The bad relationship between the two clubs is the problem though.