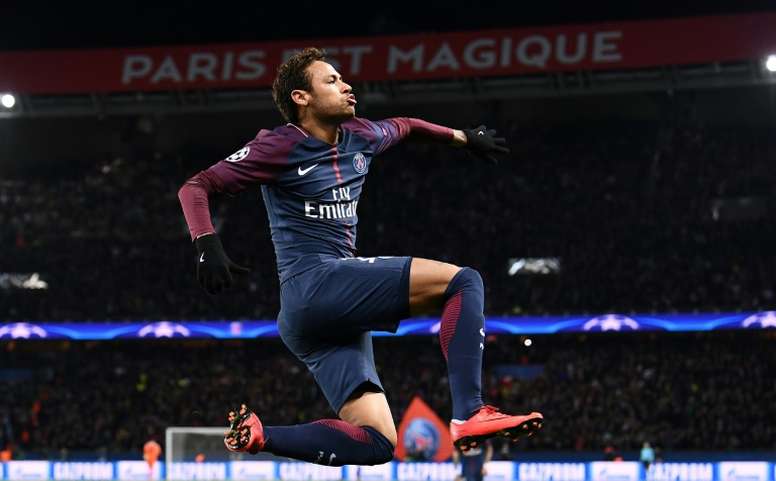 Neymar 2.0 at the Bernabeu
For 683 minutes, divided into eight fixtures, Neymar faced Real Madrid under the shadow of Lionel Messi. The Brazilian's precedents at the Santiago Bernabeu are still the stuff of nightmares for Madrid fans, who watched him score three and assist five goals, giving him a goal involvement of one per game. Now, he is back as the star of his new team.
Accompanied by his trusty henchmen, Kylian Mbappe and Edinson Cavani, Neymar will return to the stadium where he has lost just one of the four games he featured in for Barcelona. The stage that witnessed two of his three goals against 'Los Blancos' and where the 26-year-old wants to extend his legacy.
The cornerstone of the Qatari-sponsored project aiming to lift the coveted Champions League trophy, Neymar has brought hope back to Paris. He is the star much needed by the team to finally enter Europe's elite by crowning themselves continental champions. His numbers do not lie.
28 goals and 14 assists in 27 fixtures since his arrival at the Parc des Princes, his 1.55 goal participation rate is far above that of Messi (1.13) or Cristiano Ronaldo (1). Backed by those impressive figures, Neymar may be the most in-form footballer currently plying his trade. Several legends of the game have already tipped the 26-year-old to eventually clinch the Ballon d'Or.
And the Brazilian will not be alone at the Bernabeu. Cavani (28 goals and 5 assists in 33 games) and Mbappe (15 goals and 13 assists in 29 matches) make up one of the most feared attacking tridents in Europe.
In Ronaldo and Bale, Madrid have players who have proven repeatedly they can make the difference on the biggest stage, and Zidane's men remain optimistic. Having won the Champions League in three of the last four years, Real can boast a stunning pedigree in Europe. That type of experience will prove invaluable in their tie against PSG.