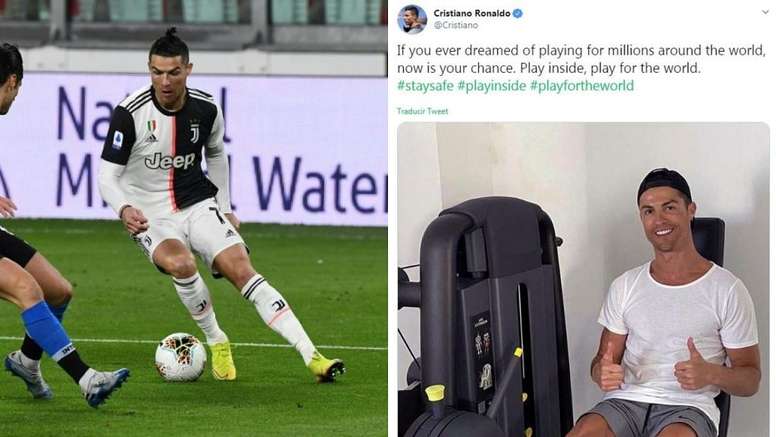 New message from Ronaldo in the midst of quarantine
Why is it important what Cristiano Ronaldo says about the coronavirus? Apart from the fact that he is a mass idol, because his Twitter account has more than 80 million followers. The reach of his words can be key to deterring his fans from leaving the house.
He already spoke publicly on the subject, but this time he sent a new message. He did so by giving the example of the dream that many fans have had: to be footballers. He compared this aspiration to that of stopping the coronavirus.
"If you ever dreamed of playing for millions around the world, now is your chance. Play inside, play for the world," the Portuguese wrote on a tweet. Soon, the post went viral and many fans responded.
He also uploaded a picture of him working out at home. Cristiano wants people to follow his example and move around without leaving their homes, but to remain active. The major leagues are still at a standstill and there are weeks to go before the ball rolls again.
March 21, 2020
The Portuguese is spending the quarantine in his home country, Portugal. Due to air restrictions and health recommendations not to travel, he will stay at home until he can train again. It will be vital that he stays fit at home for Juventus' goals.
With the competition at a standstill, the team is leading the way in Serie A and the star is playing a vital role in this achievement. This season, he has already scored 25 goals in 32 games; last season, he racked up 28 in 43, so he is close to surpassing his record in Italy.