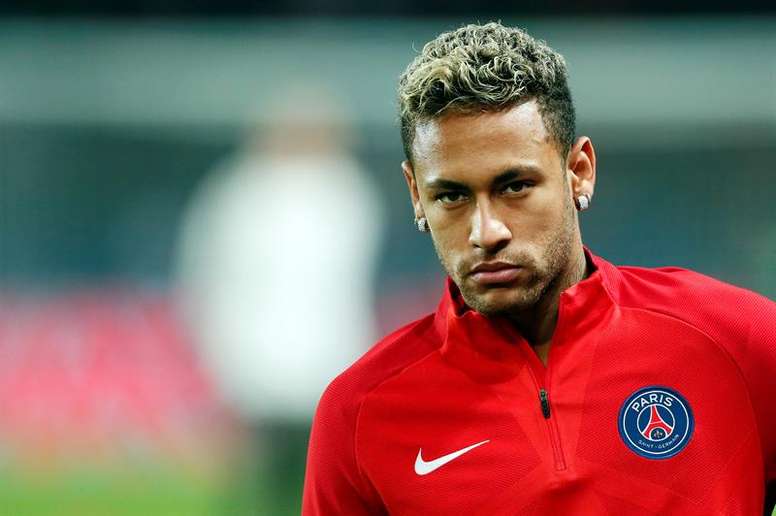 New levels of crazy: United line up €500million for Neymar?
€500million for Neymar. That is how much Manchester United would be willing to pay for the Brazilian ace to fulfil Jose Mourinho's demands. The Portuguese manager believes Neymar is the missing piece in the jigsaw that would see the Red Devils recover their throne in England and the continent.
A marquee signing that would more than double the fee (€222million) Paris Saint-Germain put forward in August to bring Neymar to the Parc des Princes. Mourinho wants someone to lead his team, with Romelu Lukaku shying away against tougher opposition and Zlatan Ibrahimovic struggling to stay fit. Goals and entertaining football are a sure thing if Neymar is about.
Neymar's impact in Paris mas almost immediate, and it will take at least half a billion euros to lure him away from the ideal setting that the French capital has become. 20 goals and 14 assists so far in just 22 matches for PSG confirm his superb capacity to adapt to his new surroundings.
The only conceivable chance Neymar has of leaving the Ligue 1 is to a more challenging competition like the Premier League. According to former Brazil star Ronaldo Nazario, Neymar "took a step back" in leaving Barcelona for France. Now, he has the chance to get his career back on track by once again becoming the all-time most expensive signing.
PSG have no financial need to sell their new star and will only do so if the player himself attempts to force his way out. Neymar's exit would have a huge negative impact on the Parisian side, one of the richest in the world of football.