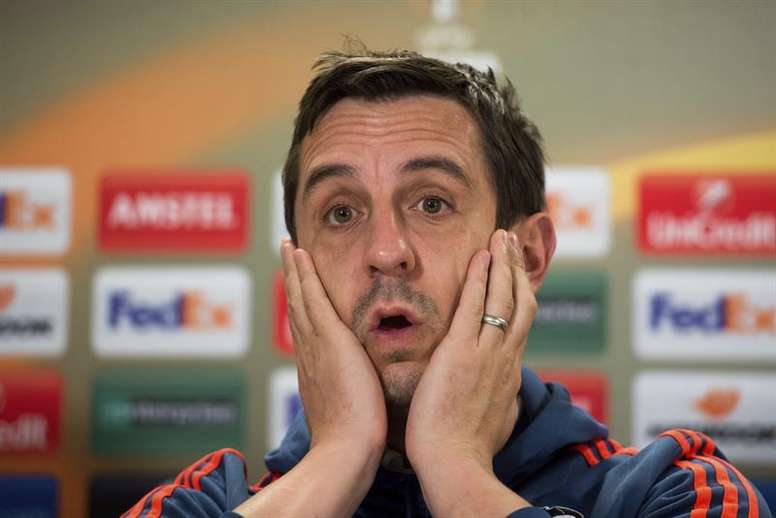 Neville gets in to Twitter dispute over running of Salford City
The former Man Utd player bought the club alongside fellow members of the 'Class of 92' such as Ryan Giggs and Paul Scholes 4 years ago, investing their own money in to revitalising the club in their native Manchester to take it to the Football League.
The club has enjoyed three promotions in four seasons, but came under fire after it was revealed that the non-league outfit had signed forward Adam Rooney from Scottish Premiership side Aberdeen, something that no other side in their league would be able to do with their financial situation.
To complain about this, Andy Holt who is the chairman of League One club Accrington Stanley took to Twitter to complain about the way in which Salford have risen through the leagues and especially about signing a striker for a reported £4,000 per week, and accused the former Man Utd players of trying to 'steal' a place in the football league away from another team.
In response to the claims that they are in buying their way through the divisions, Neville responded in saying that it is a legitimate way of trying to improve a team and that they should not be criticised for doing what the likes of Chelsea and Man City have done so effectively in the top flight.
"You seem to want a franchise league where the established can't be challenged! We put a lot of money in and aren't embarrassed about it." Neville went on to say, suggesting that their strategy of flexing their financial muscle will not change in the future.