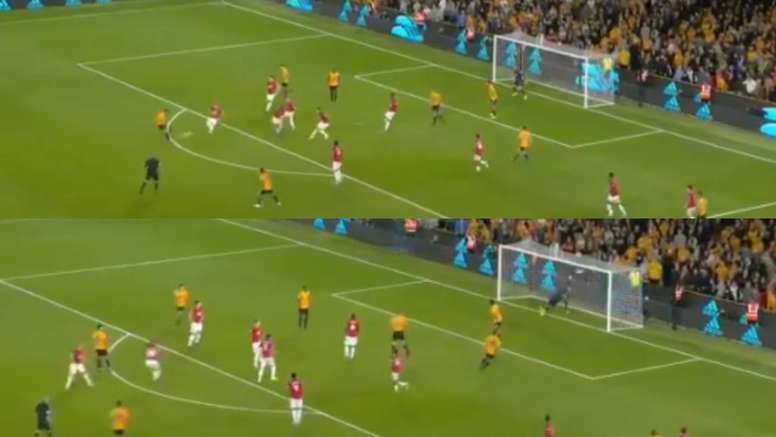 Neves hit an absolute stunner to beat De Gea
Wolves were not intimidated by the visit of Man Utd. Nuno Espirito Santo's men never let their heads drop even when they were 0-1 down.
And the equaliser came when the hosts were on top at Molineux in a move which started from a corner to the left of De Gea's goal.
Moutinho took it short, he lifted his head and saw Neves on his own on the edge of the box. Moutinho passed it to him and Neves hit a thunderbolt which went in off the crossbar.
A great goal which sent the home fans into ecstasy. That was Neves' tenth goal from outside of the box for Wolves.
Once the goal was given, the VAR had to intervene and the television viewers saw the VAR draw the 3D lines on live, something which added to the spectacle. Moutinho was not offside from the pass back from the corner and the goal was confirmed.