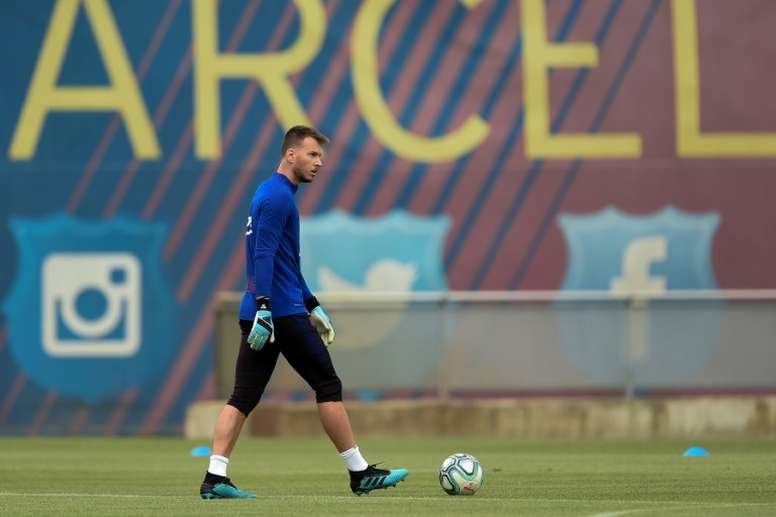 Neto to make Barca debut v Inter
Norberto Murara 'Neto's campaign is going as planned. The Brazilian goalkeeper is in the shadow of Ter Stegen, but will have the opportunity of making his debut for the club he joined in the summer against Inter Milan in the final Champions League group game.
Up to now, the ex-Valencia keeper has had to sit on the bench. Ernesto Valverde, according to 'AS', wants to reward him for his work and professionalism in training.
Neto is the only member of the 21 man squd yet to play in a competitive match. The club's plan is for him to be the goalie in the Copa del Rey, but their first match in not for another month.
Rotating goalkeepers is nothing new with Valverde as manager of Barca. Now it remains to be seen whether the Brazilian is up to the mark and whether injuries do not make him miss games which he is set to play in.