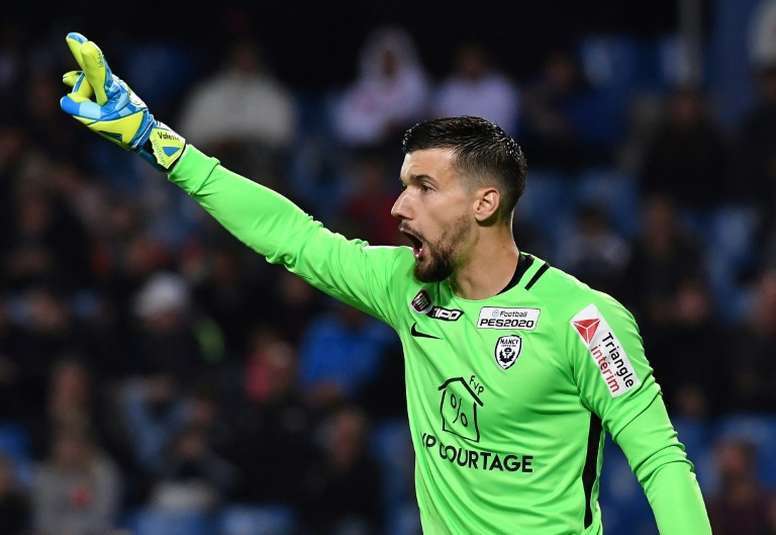 Nancy goalkeeper Baptiste Valette accused of rape
Nancy goalkeeper Baptiste Valette has been brought before a court after being accused of "raping a person a drunk person", according to the public prosecutor's office of the French town.
Nancy prosecutor Francois Pérain signalled that Valette "admitted to having a sexual encounter with the complainant", but he said that she had "consented", the magistrate added.
Nancy published a statement saying that they "take note of the end of the police custody of the player Baptiste Valette and his bringing to justice". They also assured that they have "total confidence in the judicial system to shed light on the serious accusations against the player".
The young woman, born in 2001, affirmed that she had been "the victim of a rape when leaving a nightclub in the centre of Nancy on Saturday night", Francois Pérain added to AFP.
The prosecutor also added that the police couldn't take a statement from the player on Sunday due to his state of intoxication, which forced the police to prolong the time he was in custody.
Born in Sète (France) in September 1992, Baptiste Valette signed for Nancy in the summer after playing for Nimes from 2017-2019, as well as for Excelsior Virton in Belgium from 2015 to 2017.