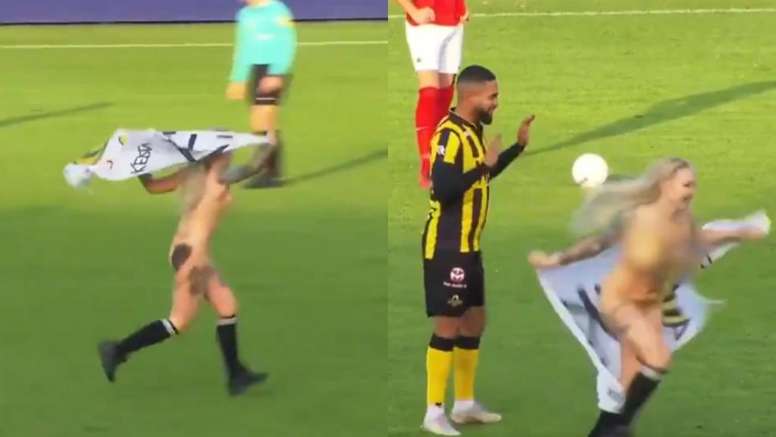 Naked pitch invasion fails to distract rivals
The football world will never cease to amaze. On this occasion a naked woman was the protagonist of the curious story in a game in the Dutch Third Division.
The game was played between Rijnsburgse Boys and AFC, but the incident involved a woman who climbed onto the pitch. She wore no clothes, just a home team flag, socks and sneakers.
Apparently, it was a strategy on the part of the fans, who thought of hiring the attractive woman in order to make the rival players nervous. The girl climbed onto the pitch and ran as God brought her into the world, but did not succeed.
Rijnsburgse lost by a resounding 2-6, to some players who, instead of being distracted, were encouraged by the amusing incident...
4 de noviembre de 2018