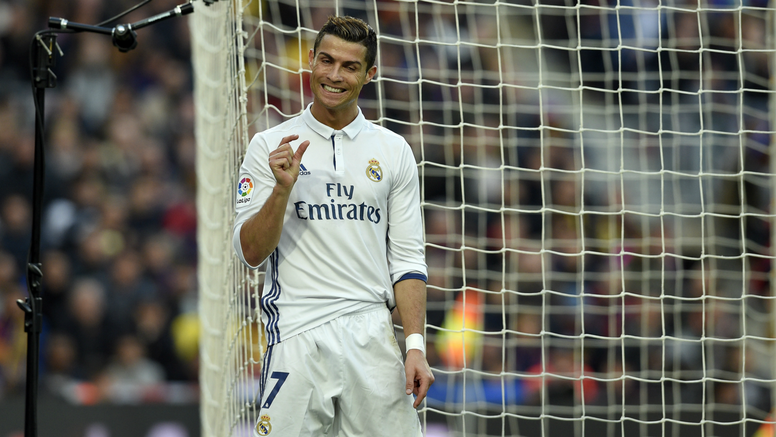 Naked Cristiano Ronaldo doesn't care about Champions League draw
The whole footballing world is talking about the Champions League last 16 draw and its less glamorous brother, the Europa League last 32 draw.
Not Cristiano Ronaldo, though! The Real Madrid forward has always stood out from the crowd by doing things HIS way and his latest naked tweet certainly gave an illuminating insight into how he spends his Monday mornings.
While the likes of Aaron Ramsey, Robert Lewandowski and Mesut Ozil are tweeting about Arsenal vs Bayern Munich or Radamel Falcao is musing on Monaco's visit to Manchester City, Ronaldo appears to be caressing himself underneath his CR7 duvet for the whole world to see.
Last chance to order my CR blankets for Christmas! Save 25% with promo code CRIS. https://t.co/wUzQqzllGd pic.twitter.com/QIWOliTCLH

— Cristiano Ronaldo (@Cristiano) December 12, 2016
Say what you like about Ronaldo, but the Ballon d'Or favourite certainly has a way of catching your attention!
@Cristiano pic.twitter.com/16OLkQ028o
— اثير عاشقة كريستيانو (@Atheer_CR7) December 12, 2016
@Cristiano
pic.twitter.com/R1Kw28Fxk7
— ㅤ (@_2lol) December 12, 2016
What do you make of Ronaldo's tweets? A genius distraction or desperate for attention? Let us know in the comment section below!