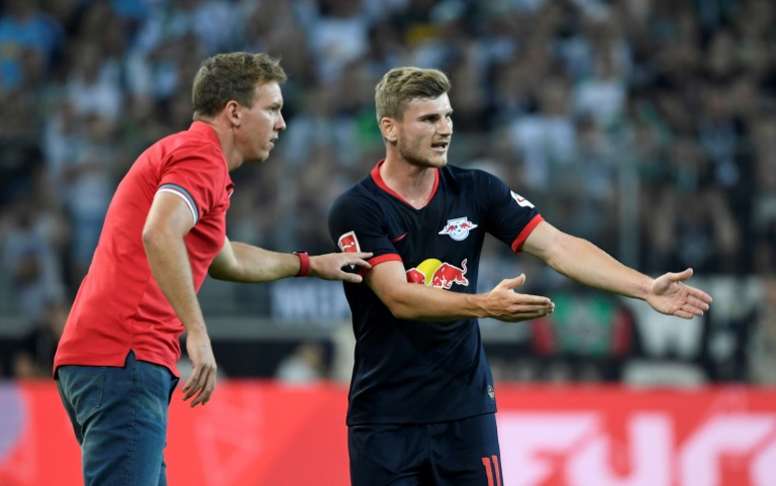 Nagelsmann, Werner on the rise for ambitious Leipzig
Leipzig flew out of the blocks a fortnight ago when Germany international Werner, 23, scored twice in a 2-1 win at Benfica to top Group G, while Lyon drew 1-1 at home to Zenit St Peterburg.
"It's not like we're here to make up the numbers, we want to get out of the group," said Werner who targets home victories over Lyon, Zenit, and Benfica.
"If we win those games, and we can beat anyone at home, then we will almost have a foot in the last 16. That has to be our goal."
Ambitious words for an ambitious club during only their second Champions League campaign.
"The key is that we have more experienced players on the pitch, who know what it's all about," assured attacker Emil Forsberg.
Their 2017-18 competition debut ended in disappointment when they finished third in the group, dropping to the Europa League where they reached the quarter finals.