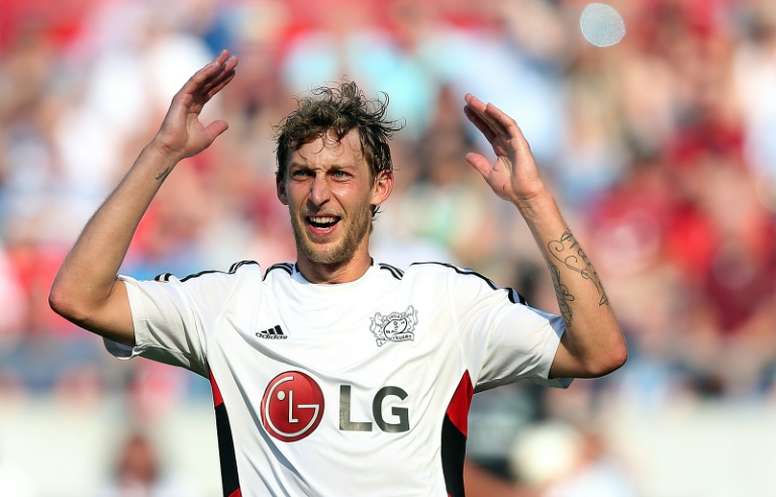 'My wife used to do my fitness work for me'
Kiessling retired at the end of last season and it currenly working as an assistant to Leverkusen's sporting director Rudi Voller, but it is fair to say he may not be the best example to young players given his latest admission.
Speaking to 'Sport Bild', the 34-year-old revelaed that he owes a large part of his success to wife Norina, who used to do part of his off-season fitness work for him.
"I never did 100 per cent of the exercises in the preparation periods, not once," he revealed. "You get a heart rate monitor on which all runs are saved.
"As my wife is very athletic, she did some racing with the wristband according to my specs.
"She did it so well that nobody noticed."
Given his scoring record is not too shabby it all, it makes you wonder what the towering striker could have achieved had he done his own fitness work for the bulk of his career.
Regardless, Kiessling scored almost 150 Bundesliga goals across spells at Nurnberg and Levekusen, as well as making six appearances for the German national team.