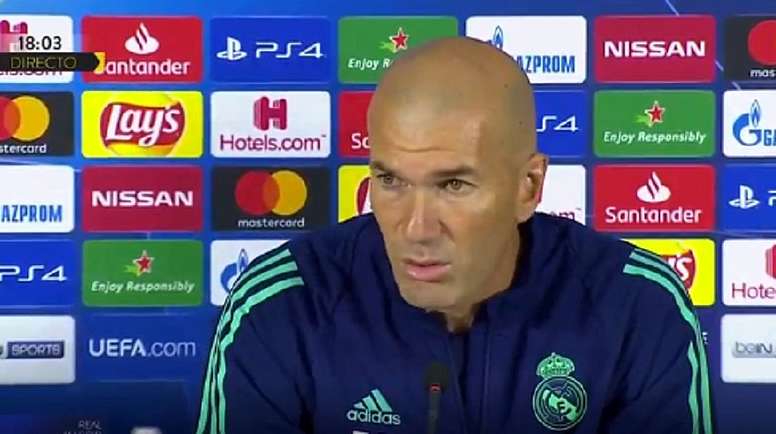 "My situation? You have to ask someone else, I want to be here"
"Real Madrid always respond in this kind of match. We all know the situation. We started badly, but we have a match to prove this and that's what we're going to do. It's like a final, but it always is. I've been here a lot and the pressure will always be there. Until the end, we're going to try and we're here for that. We're not going to change the pressure the manager is under either", Zidane started saying in his press conference.
Zidane was asked if his coat is on a shoogly peg: "You can't ask me that. I want to be here always. You have to ask someone else".
"We're Real Madrid and we can't go wrong for a minute. We must reduce this margin for error. Every match is huge and now we have a Champions League match, so I know we're going to have a great match", he continued, aware of the moment that 'Los Blancos' find themselves in.
The Frenchman repeated the word "situation" several times, which attracted attention at the press conference and ended up being questioned about it: "I am talking about the table standings. When I talk about it it is because we know that it is an important match to do well in. Then you are speaking to me about lots of things, like changing manager. I'm not going to speak about that. I am focussing on the Galatasaray match".
"The players always want to win and I have no doubt about them. They know that everyone watches us in every game and what we have to do is show that we want to change that situation. You don't have to point the finger at anyone. I'm responsible for this and I trust my squad. We're going out to play well", he emphasised.
Zinedine Zidane practically limited himself to repeating that the team is going to do everything possible to improve their La Liga and Champions League performance and, curiously, at no time analysed Galatasaray.