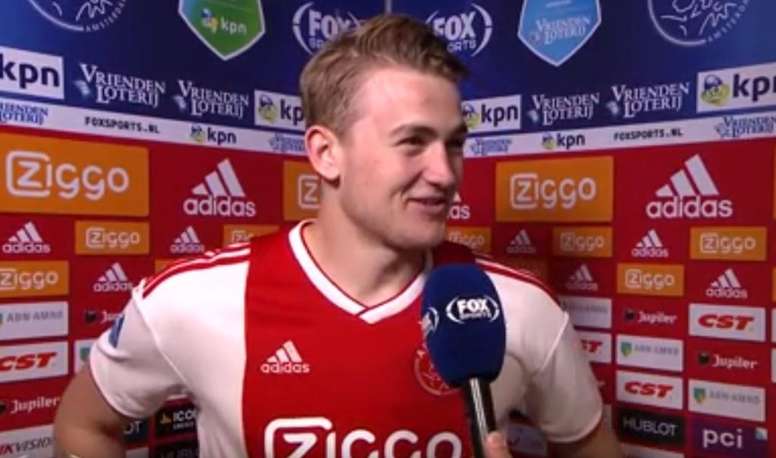 'My last match here? Not at the moment'
The first question he was asked was as simple as possible: "Was this your last game with Ajax here (at the Johan Cruyff Arena)? The journalist was looking for the confirmation of the possible departure of the young captain, perhaps to Barcelona, but did not find it.
In fact, De Ligt himself made it clear that at the moment he has no agreements with any other team, so he could not confirm whether Sunday was, or not, his last game at Ajax.
"No, not at the moment, no. There's nothing agreed with any club yet. If everything goes on like this, this won't have been my last home game. You never know, of course. Now I could announce if I'm leaving or if I'm still here, but there's nothing sure and I'm very honest about it. We've talked (with other clubs), but I'm still with Ajax," he said.
While talking about his future, he also had a few words about the league title, as Ajax are already virtual champions of the Dutch League: "It's not confirmed mathematically, but if we continue to do our thing, we will be".
Finally, he spoke about Europe's painful elimination: "It hurts because we were very close to the final, but we can all see that we had a great season. It gives me goose bumps thinking about our year."