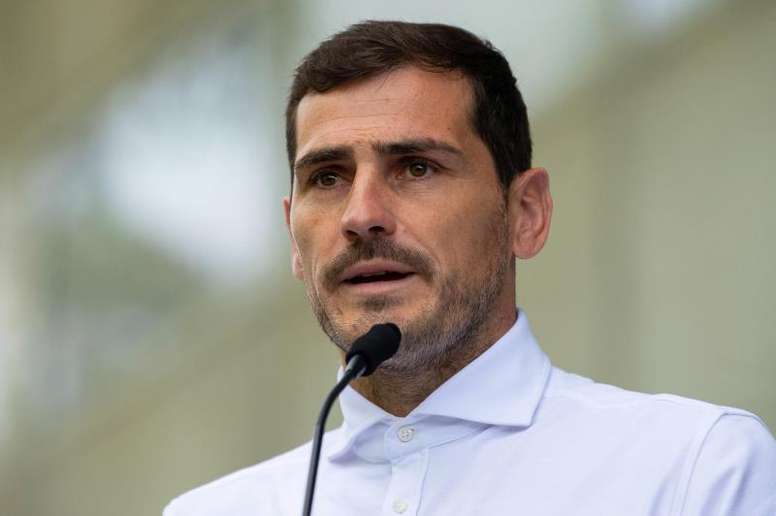 "My departure from Madrid? Both the club and I got it wrong"
Real Madrid would not be the same without Iker Casillas as a part of its history. Similarly, the goalkeeper would not be the same if he had not spent half his life at the club.
Casillas reminisced on his departure from Real Madrid in 2015. "Madrid and I were wrong..." he said at the meeting of the TELMEX Foundation in Mexico.
"We have learned. It was no good for either of us, I think. I'm sure that one day we'll make up for that little slip-up and do some good things to make people happy," he said.
He recalled what it was like to be part of a winning team like Madrid. "When I played in the youth side, even if we won 8-2, the coach told me how I let two goals go in... That put me under a lot of pressure until I became the goalkeeper of the first team. I knew I had a responsibility. It's clear that it's not always easy to keep up, but it's true that I liked playing with that responsibility," he said.
Casillas also explained his disagreements with Mourinho. "He thought that I wasn't on the same level as a teammate. Or that our relationship was not so good anymore. It was much easier for him to choose between me and the other person," he revealed.
He said that he does not hold any grudges: "We met later and had some nice words. I have a good relationship. There is no need to carry on with the grudge, everyone was looking out for the good of the team. I decided not to have such a close relationship because I didn't like the things I saw".
Finally, he gave some professional advice to those who are fighting to achieve their dreams. "In times of crisis you must bring out something positive. It's a time to reinvent yourself and analyse what's going on," he concluded.