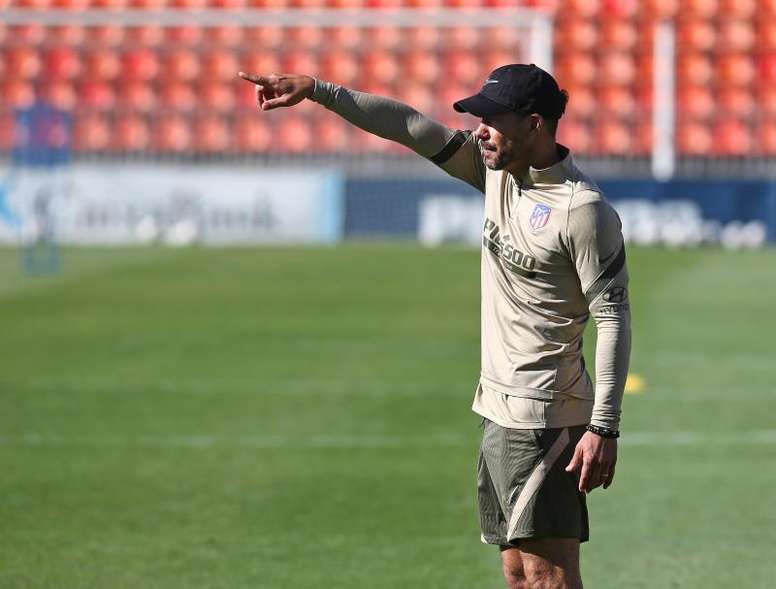 "My absence due to coronavirus might have been for the best"
Diego Simeone, Atlético Madrid manager, explained this Saturday how he felt during his isolation due to COVID-19, in which he went from "sadness, bitterness, and disillusionment" when he found out about his diagnosis, although he has "been lucky enough to have very few symptoms", to "joy and happiness" when he overcame the illness.
On Saturday 12th September he tested positive for coronavirus. Isolated since then, this Friday he reappeared in the training sessions, and this Saturday he already went to a press conference: "I wanted to thank you for the support you have given me in this time that we had to be out. I have been lucky enough to have very few symptoms and to manage it in the best way, with a lot of calmness and confidence that things were going to turn out well".
"Those of us who have had to go through it, I think in the best way, at first you get sadness, bitterness, disillusionment... But of course, day after day, when you find yourself with fewer symptoms from those that we endured during the first wave that we had to go through in April, you gradually feel better. I always had the support of the doctors following us," the Argentinean manager added.
"And in the day to day trying to follow the work of the team and keeping up with everything that was happening in training, beyond that my absence was, perhaps maybe a good thing, after having me on their backs all of the time, 15 days away probably did them some good," he said.
When he eventually tested negative, Simeone was "happy, enthusiastic and excited". "Incredibly, you get emotional... And I returned with energy, with desire, and with hope just like every year when a league begins, and we know that each match that goes by will be more decisive than ever", said the manager.